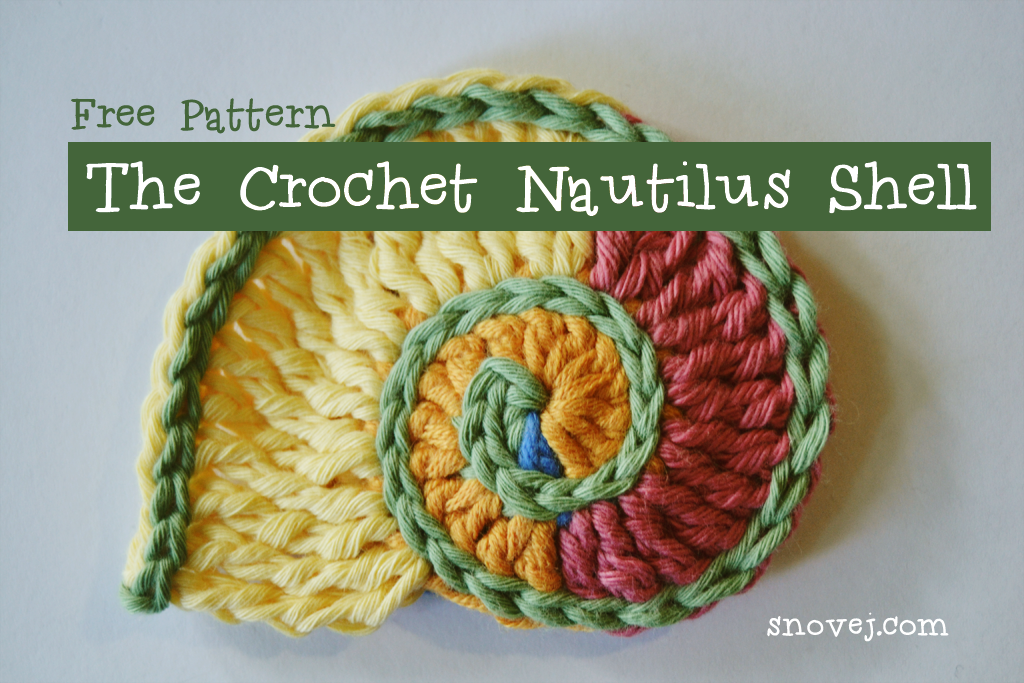 The nautilus shell is a popular motif in freeform crochet. It's made in the same way as the spiral, or two-colored spiral, except the height of the stitches progressively gets higher, creating a widening of the spiral towards the end.
The pattern is based on the actual living sea creature commonly called nautilus shell, a marine mollusc with a spiral shell divided into chambers.
The pattern is also called the Fibonacci Shell. The Fibonacci sequence, also known as the Golden Spiral, is a mathematical formula for natural spiral formations.
Here's how to crochet a basic Nautilus Shell: