Freeform Fingerless Gloves Tutorial by Higgle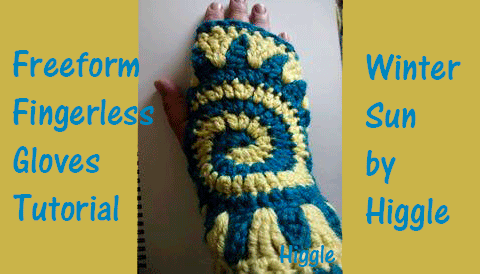 Higgle has made her first ever written pattern and photo tutorial! She decided to share it for free here on the Snovej blog as a way to give thanks for the support and cheers she has received, or in her words; "a little gift to the wonderful friends and online crochet community, that inspire, teach, and make me smile and laugh every single day 🙂 ".
Last December I first introduced you to her when she finished one of the most amazing yarn bombings I've seen. That was her third freeform project, and she has continued crocheting one beautiful and wild creation after the other. Read more about her and her yarn bomb "Clothing Bathing Belle" here.
You can see more of Higgle's fun and wild creations on Facebook. Click here to go to her Page!
Now she's sharing her pattern for her cute fingerless gloves. She calls it "Winter Sun".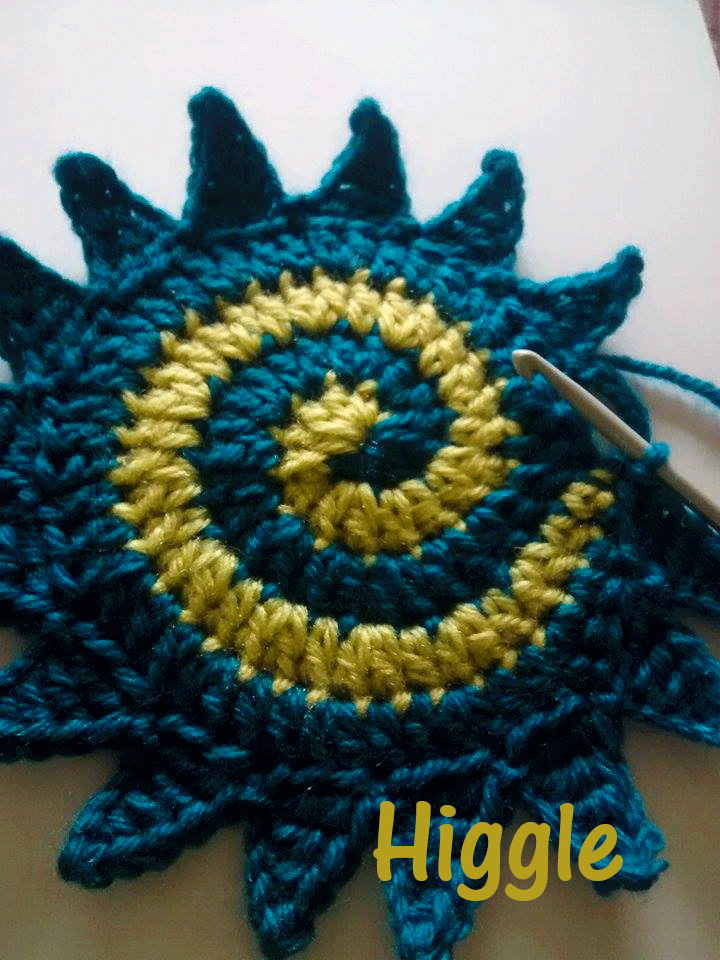 Click the link below to download a pdf file with the full photo tutorial. It's free of charge!
Have fun!
~ Marina
P.S. I have something fun to tell you! In my next blog post. Wait for it! Meanwhile, here's a sneak peak  by my daughter … 😀