Clothing Bathing Belle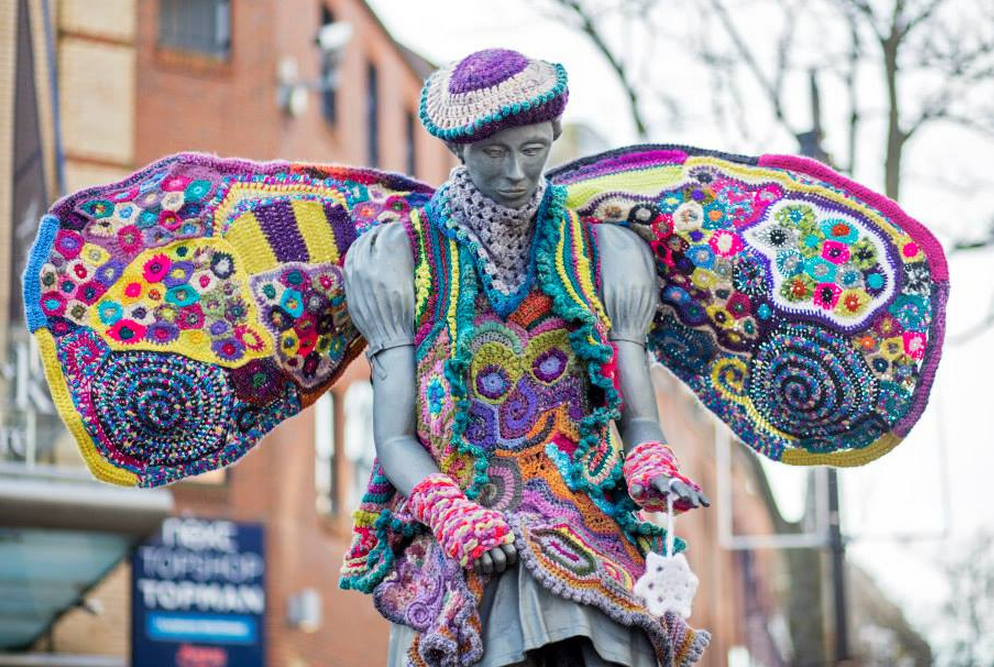 Photo by Emma Warley
Yesterday the Bathing Belle statue in Scarborough, England, got a new look! A local crochet artist calling herself Higgle decided Belle needed a fun make-over.
Higgle is a member of our Freeform Crochet World group on Facebook. It's been fascinating to follow her adventure.  A lot of time and dedication went into making it happen. As well as sleepless nights and a nerve-racking race against time!
You can see more of the process on Higgle's Facebook page.
Emma Warley is a photographer who happened to see Belle getting her new clothes. Emma took a bunch of fantastic photos and they can be viewed on her Facebook page.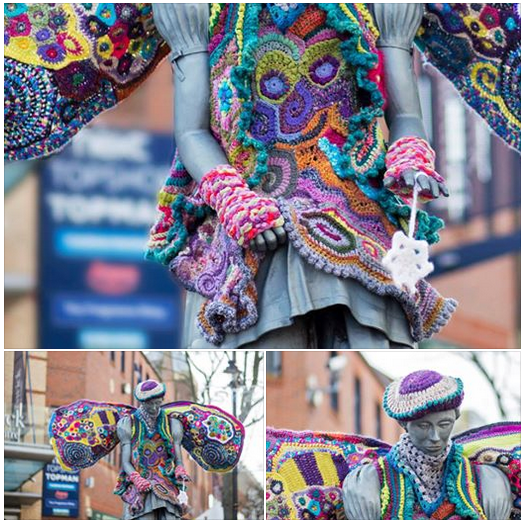 Just look at those wings. They're 6 feet wide! Higgle did an amazing job crocheting all those details and assembling them to be the most fun yarn bombing I've seen this year! Awesome freeform crochet! Can you believe this is her third freeform crochet project, and her first ever yarn bombing?!!
Higgle is a bit shy about her creation. Go like her Facebook page and show her some love!
~ Marina
Update: Emma Warley, the photographer wrote about this on her blog … =)