Snovej Circle 4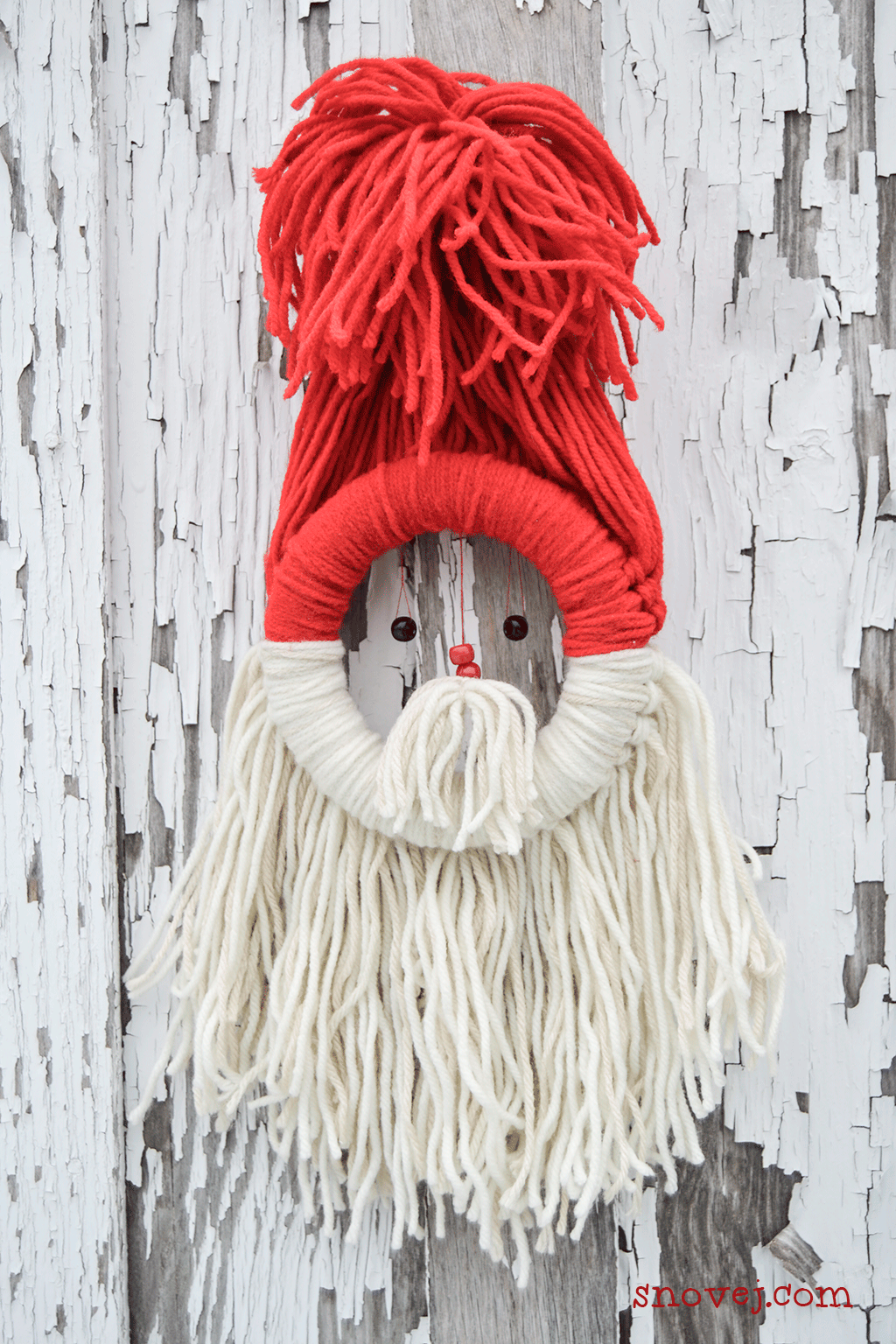 Where did a week go again? Time flies when you're having fun. That's unfair actually. I want more time to have fun …
Among the stuff Charlotte brought from her storage we found this old Santa decoration. I made him some 15 years ago. He's fun to make …
To make the yarn Santa, just tie – using a simple Lark's Head knot – lengths of yarn around a ring of sorts. Red on one side, white on the other. Then, tie the red yarn at the top to form a Santa hat. Trim the tassel and the beard. Add facial features if you like. I used sewing thread to hang beads for his eyes and nose. The mustache is attached just underneath the nose beads. Small ones really don't need the face. Just add a hanger and hang them in your tree!
The ring on my Santa is big, about 5 inches! The bigger the ring, the longer the yarn lengths need to be.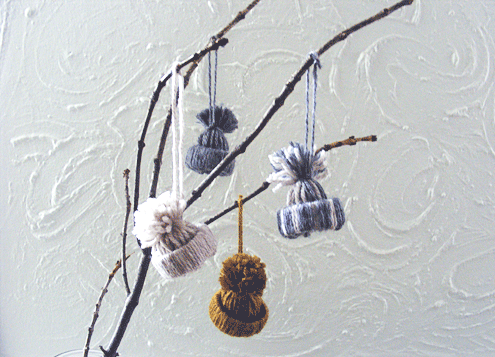 There's a similar craft I've seen on Pinterest, making cute yarn hats. Here's a tutorial by GoodKnits. Click the photo above to go to her tutorial!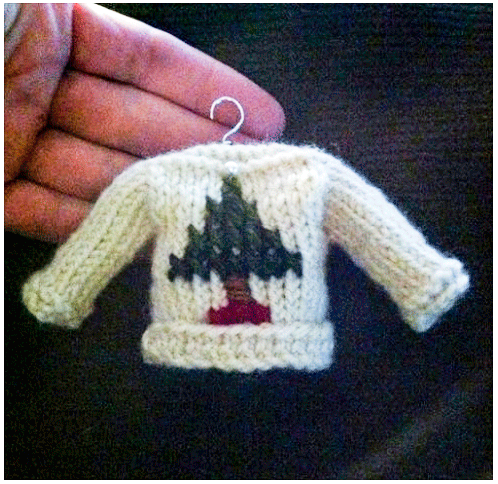 In the Circle, we've had some fun sharing again. Shelli showed us a miniature knit sweater she had made. It's the cutest! She followed the directions by Linda at Natural Suburbia, except Shelli cross-stitched the tree instead of felting it on. I'm planning on making one, or two …
Sue has had more fun with Tone Finnager's patterns. This time she made a bunch of potted ducks! Cute!
Donna is working on freeform flower necklaces. Can't wait to see them all done! She also shared a link to an old time craft making bowls of crochet and old Christmas cards. My, did that jolt my childhood memories!
A while ago Anamaria shared a video of her beautiful flower paintings. Check it out on YouTube!
The image below intrigues me. It's made by Linda, a very versatile crafter/artist.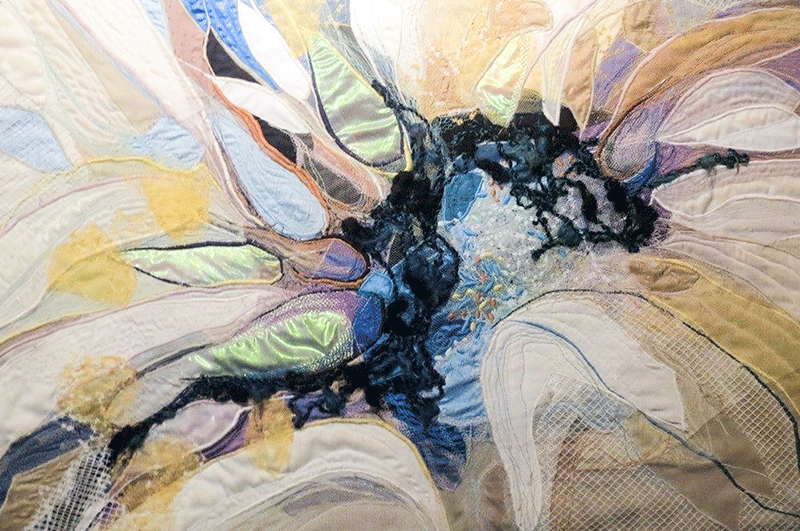 Do you need to make Christmas stockings?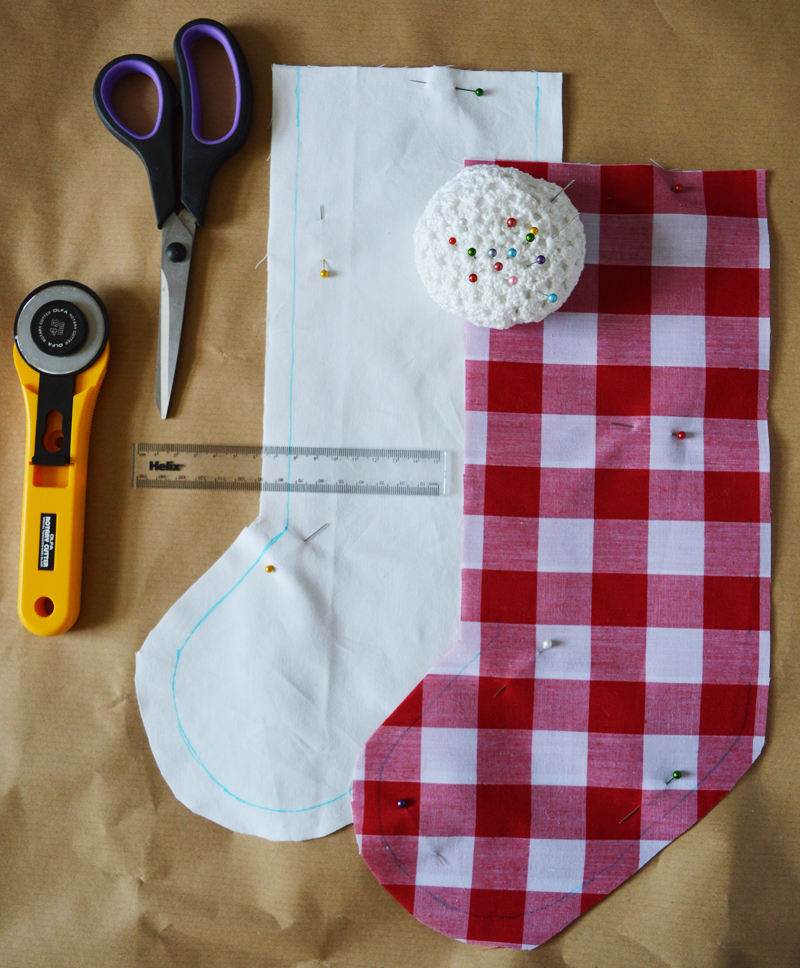 Anna has published a pattern for her cute Christmas stocking. She has a downloadable pdf template! Click on the photo above to go to her site.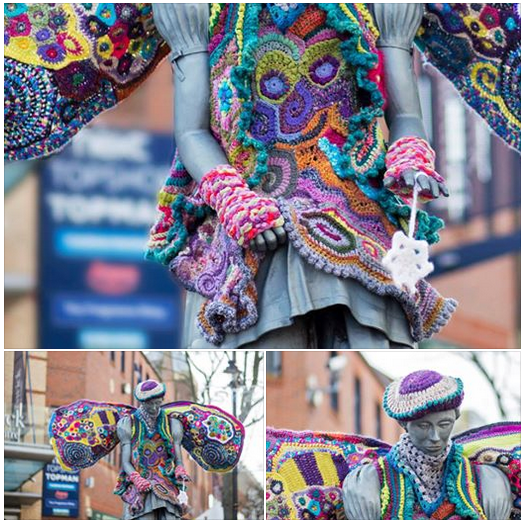 Our Freeform Crochet World group has been busy as usual. There are almost 3,500 members now! This past week we've seen many incredible creations, both from established freeformers as noobies. To me the most stunning work was done by Higgle. She yarnbombed the statue above. Read about it here!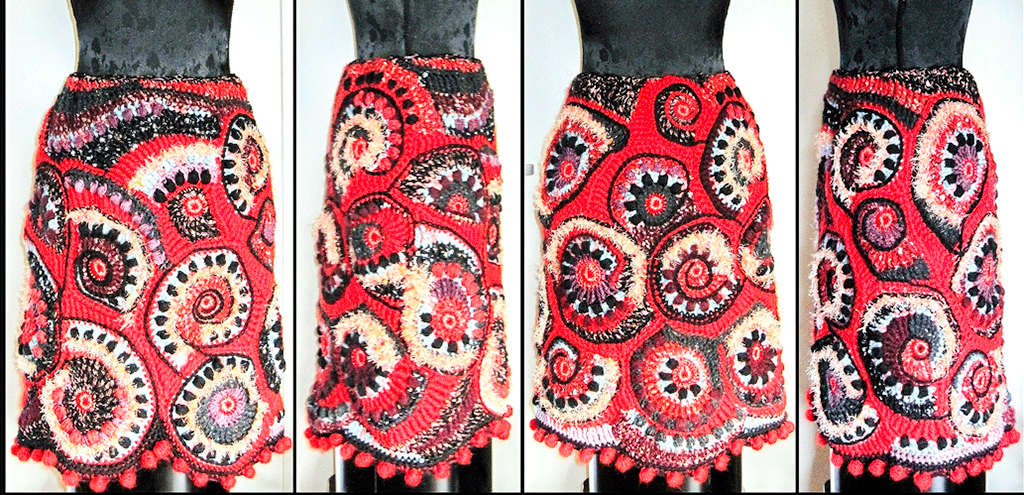 Another fabulous natural born freeformer is Anamaria. Not too long ago she shared photos of a jacket she was making. This past week she crocheted a stunning skirt seen in the photo above. It's only her third attempt at freeform crochet! Her creations should be shown off on a runway …
The most interesting and mind boggling creation was an art installation called "Throw Away" posted by Sarah.
There are so many wonderful works posted in this group I can't show them all. And I can't show you the long discussions we have. I'm awed by all the help and support the members give each other. I especially want to thank Donna. She's like a mother to all of us, always finding answers to our questions or giving us links to go and learn more.  She's also part of the fellowship on Snovej Circle. Thank you, Donna!
You can see it all for yourself without having to be a member. It's an open Facebook group … =)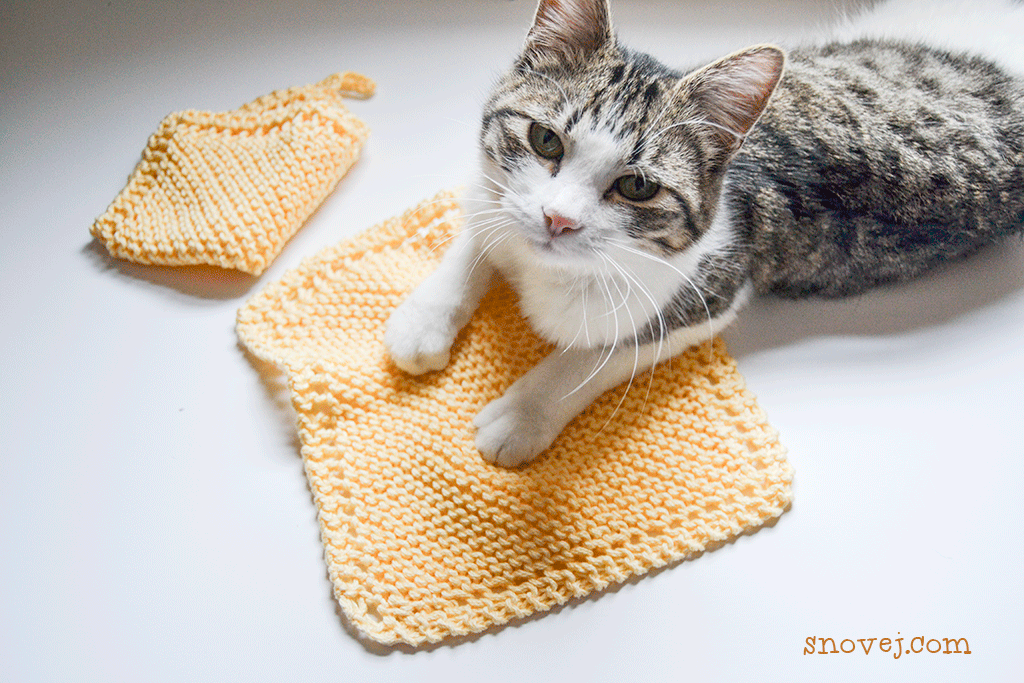 Charlotte wanted me to knit some washcloths for her to give away together with handmade soaps. I've made two so far. I really like knitting diagonally from corner to corner. The cast on is only four stitches, and the work keeps growing until I feel it's big enough. I've also made baby blankets this way. I'm using Fantasy Naturale cotton. I've used the yarn for many of these, and it has proven to be strong enough to take the beating, as well as soft to the skin, and made in garter stitch, scrubby enough to get dishes clean. Snow agrees, she thinks it's purrfect to claw …
This past week I've been knitting more socks for our family here in Minnesota.  I also started on knit mittens for Lars. I'll show photos next time.
The promised button bracelet tutorial is now online!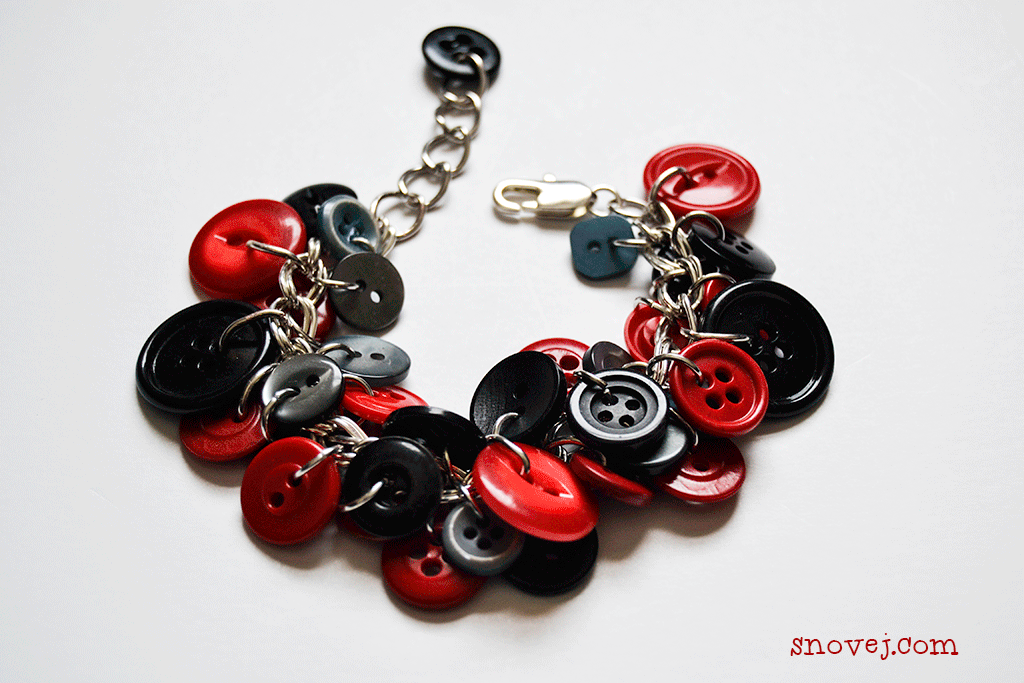 Until next week!
~ Marina