Snovej Circle 4/2015: Valentine's Day Ideas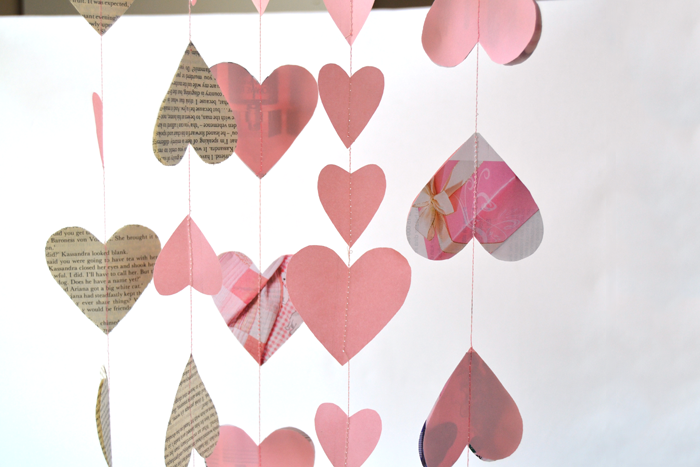 Valentine's Day has been on my mind lately. Not that I normally make any big deal of it. Maybe I just feel the love in the air! Anyway, I've spent some time looking for ideas and here are a few of my favorites …
Valentine's Day Decorations
The sweet paper heart garland in the photo on top is a decoration I made two years ago. Click here for my tutorial! I had it in the window in my craft room for a long time until I moved it to the guest half bathroom, and there it still is!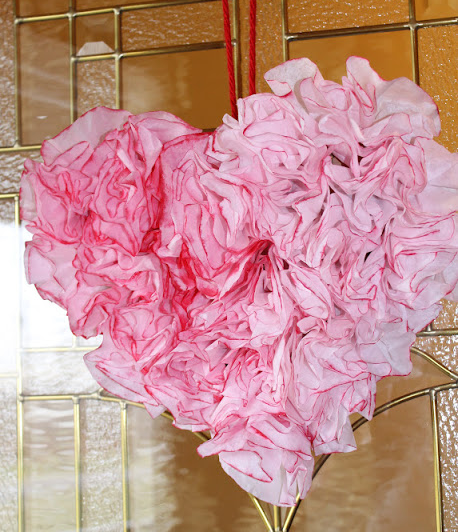 Heart wreath made from coffee filters. It looks like a bunch of pink roses! Photo tutorial by Bye Bye Soccer Mom. Click here.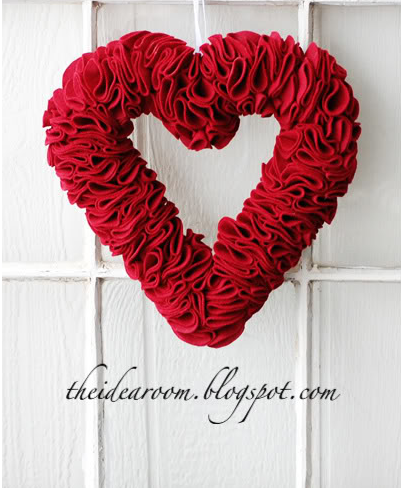 Another heart wreath I like, this one is made with pieces of felt. Photo tutorial by The Idea Room. Click here!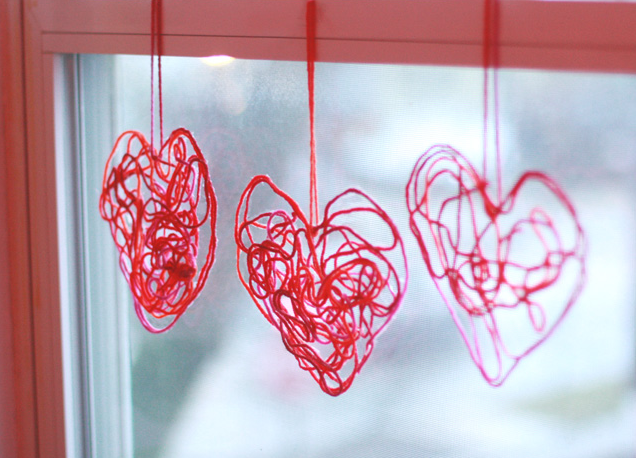 These yarn hearts by Aunt Peaches are fun and so easy to make. She uses Modge Podge. I wonder if plain white glue would work too as I use white glue to stiffen crochet snowflakes. Click here for her tutorial!
Valentine's Day cards
There are so many ways you can make handmade cards with hearts. The easiest way is to buy a plain, maybe folded, card and draw a heart on it. The second easiest way is to glue on a heart cut from pretty paper! Or, use Aunt Peaches' tutorial and make a yarn heart to glue on the card.
If you want to write your card on the computer and just print it, Cheryl from That's What Che Said has free downloadable fonts for Valentine's Day. Sweet! Click here!
Stephanie at A Grande Life also has some sweet downloadable fonts. Click here!
Of course, you can print the card and then add a handmade heart to it! Why not add many! You could cut the hearts from magazine pages or similar paper. Choose pictures that mean something special to you and your Valentine.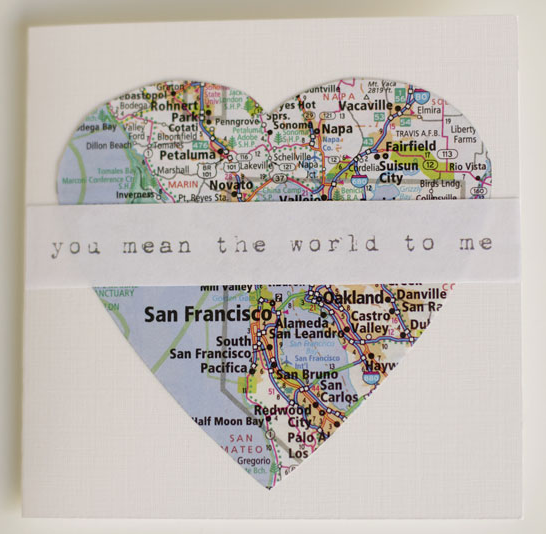 Here's a cute card with a heart cut from a map! It's made by Randi at Swoon Studio. You could choose a map of a place that's special to the two of you. For instance, where you live, where you met, where you traveled to or where you want to travel.
Why not plan a trip and place the plane tickets inside the card! Or, you could include tickets to other events and cut the heart out of a picture of that event. The event could be a movie, a play, a concert, or a theme park! Awesome idea, eh!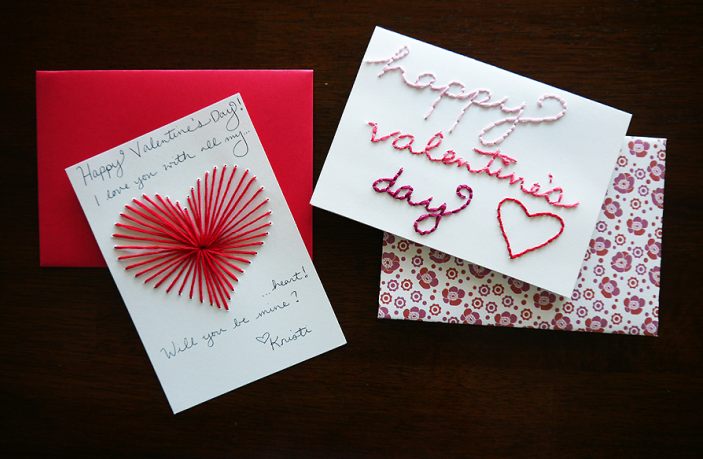 I really like these hearts. Simple and beautiful. Of course I like them, they're made with yarn! They're made by Kristi at Alligator Toe. Click here for the tutorial!
I also like this idea for a card!
Crochet hearts are cute decorations. They can be added to cards, to the ribbons on a gift package, or they can be the gift itself!
Maybe one reason I'm into Valentine's Day this year is that I will see my husband next week. I've been away from home a few months now. I really don't need to plan for Valentine's Day. My husband got us tickets to go to a craft fair in Sweden. We're leaving the 14th, which means a romantic dinner on an overnight cruise on the Baltic Sea …
Happy planning for Valentine's Day! It's on a Saturday!!!
~ Marina