Snovej Circle 2/2015: Hearts to make!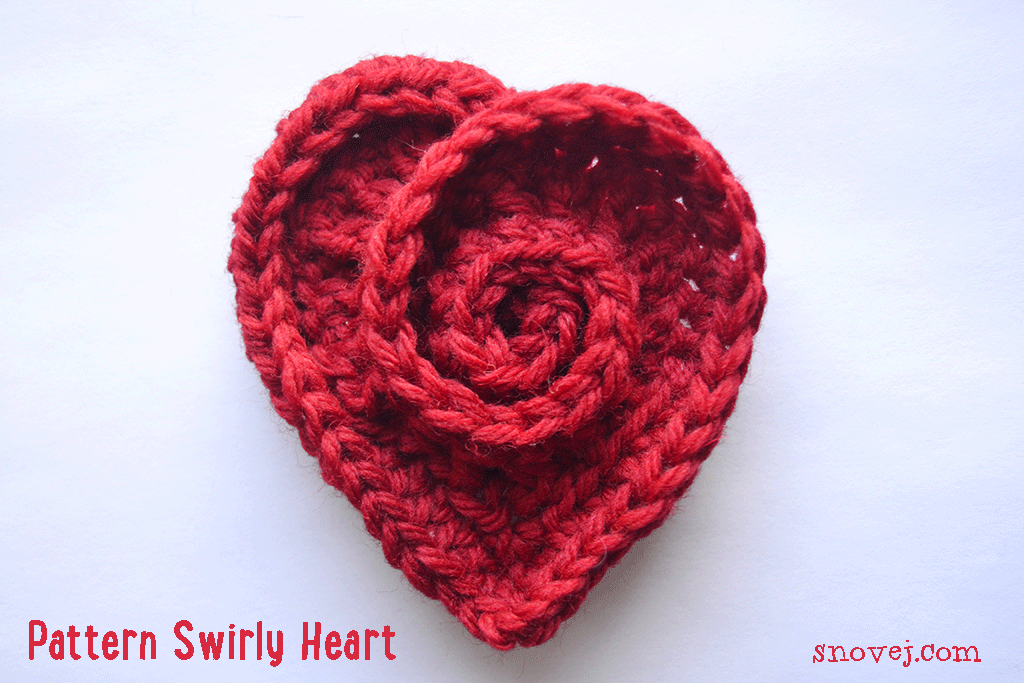 As I follow the statistics for my online work I noticed a big increase of views and likes of my heart patterns. That's a clear sign that Valentine's Day is coming up. But what I found interesting about this is that the big jump happened on Christmas Day! Really?
Do people really start thinking of the next present giving day on the very day of the year when they give the most presents? I don't. I don't even think of New Year celebrations, I just enjoy having Christmas …
To make it easier for you to see all my heart patterns in one place I've made a list here.
The Swirly Heart
The Swirly Heart is the most popular of my patterns. It's a step-by-step photo tutorial for sale on Etsy and Ravelry. I revised the pattern today. I wrote a better explanation of the front post stitch, as well as a few other clarifications. Ravelry has now automatically sent out emails to my buyers with a link to the revised pattern. I'm still trying to figure out if Etsy can also do that, or if I have to separately email every buyer.
This heart is a perfect size for a pin, or an embellishment for a bag or a garment.  Or, just add a hanger and hang it up somewhere!
The Felted Swirly Heart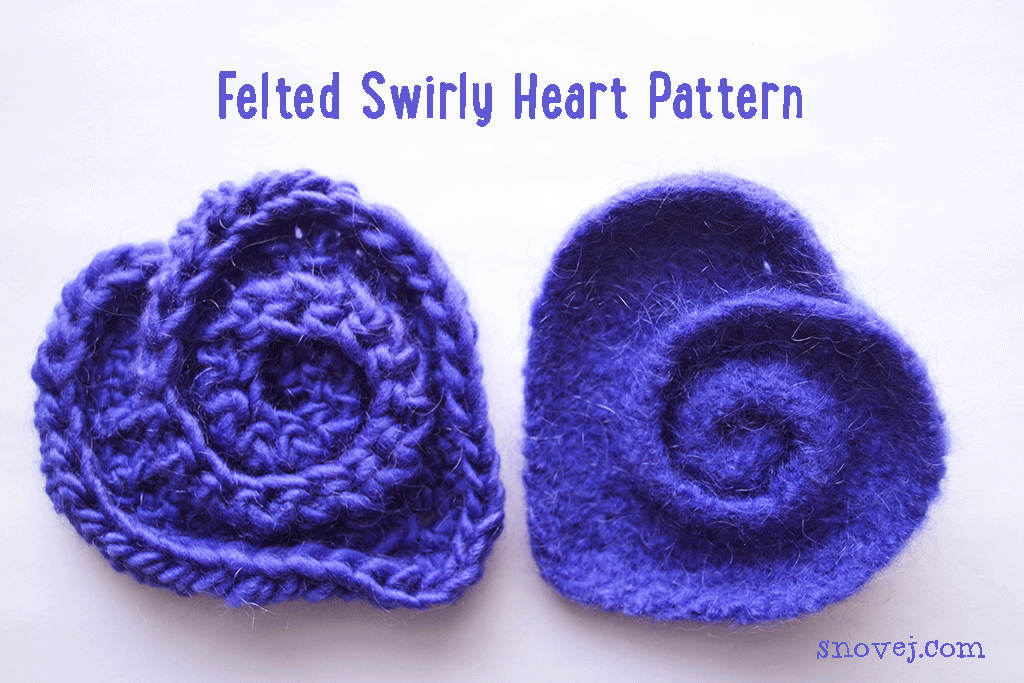 The Crochet Felted Swirly Heart is similar to the Swirly Heart and it's for free right here. This heart is crocheted, in a slightly different way than the Swirly Heart, and then wet felted by hand. It makes a nice sturdy pin or decor to hang from a purse. One customer bought one to use as a bowl for her wedding rings! That's how sturdy it becomes when felted.
I guess you can make it without felting it, but then it doesn't get quite as cute as the Swirly Heart. The swirl is based on my spiral pattern. After making a lot of these hearts, the pattern evolved to become the Swirly Heart.
Freeform Crochet Stitch Sampler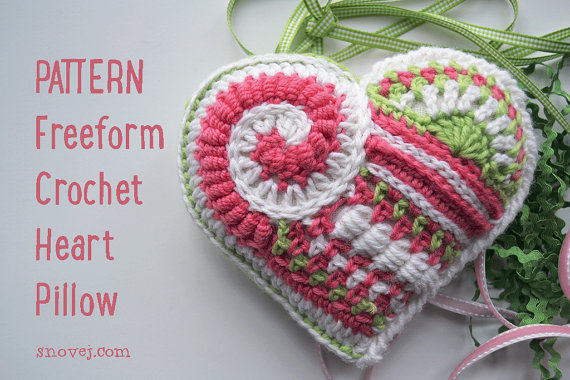 My Freeform Crochet Heart Stitch Sampler pattern makes a heart big enough to make a small pillow. The photo tutorial also includes instructions on how to make the pillow. Add some lavender or other scented herbs to the filling! The pattern is on Etsy and on Ravelry.
Crochet Tiny Hearts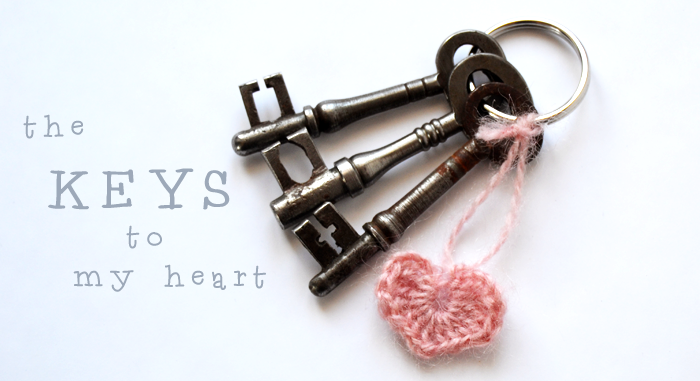 The Tiny Heart is too adorable, and fast to make. I've sold them on Etsy and the customers have loved them! The pattern is found here. The post also shows how to make a paper heart garland and has a link to a sweet amigurumi heart pattern.
On my personal Pinterest account (Snovej) I have this Hearts board with links to some awesome hearts made of different materials like wood, wire, and fabric scraps. They're mostly of the rustic rusty type, or of the country romantic style.
This DIY Heart board on my craft account (Snovej Crafts) has links to tutorials for hearts, whether they be crocheted or made of wire, wood, paper, or other materials.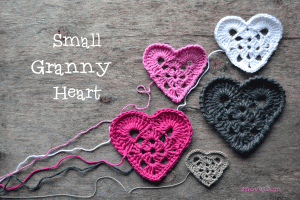 Update February 2018: Pattern for a small granny square heart!
Have some heartfelt fun this Valentine's season!
~ Marina