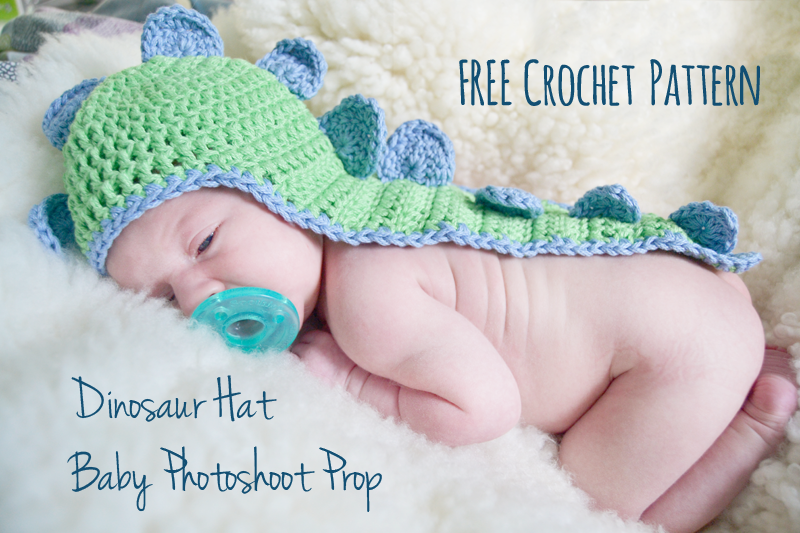 Photos of naked babies on sheepskins is sooo yesterday! But of course it had to happen, now that I got real sheepskin for my second grandson Dexter.
Now, all the rage is to use props of various kinds. They can be cute or funky or silly or geeky or anything that catches the parents' fancy. Often it's something to show the interests of the parents. Just search for "baby photo props" on Google and you'll get 5 million hits!
My daughter Maria wanted a dinosaur/dragon outfit for her newborn son's photo. She asked me to make one in lime green and blue, and showed me a bunch of photos she had found online. Seemed easy enough: it's just a beanie with an attached cape and a row of dorsal plates.
I happened to have cotton yarn in the requested colors. It's a bit chunky, but it worked. Here's how I made it: