Marina's Succulent Carrot Cake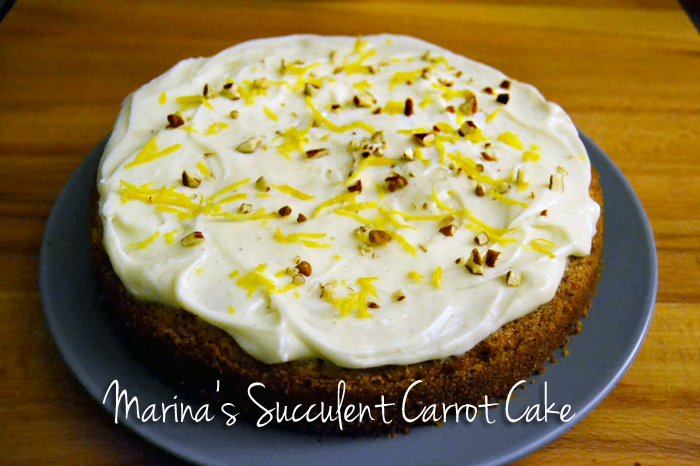 Carrot cake is a beloved favorite in our family, and it always disappears fast.
This cake is very easy to make and can be whipped up in 45min (plus some cooling time), so it's great for spontaneous coffees and other quick get-togethers. The frosting is added after the cake has cooled, so it's the perfect dessert to bring along for a potluck or as a hostess gift. No more messes during transport!
This recipe has been tested over time and has always come away positive. Moist and fluffy, you'll be savoring every bite!
Ingredients: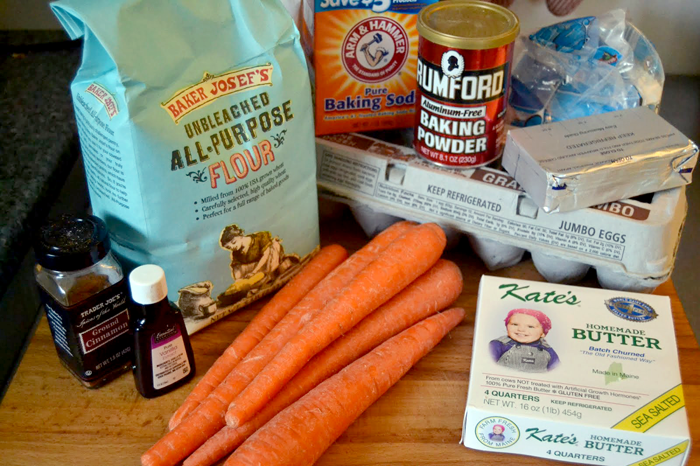 2 dl (0.85 cup) sugar
2 eggs
2 dl (0.85 cup) flour
1 tsp vanilla
1 tsp cinnamon
1 tsp baking powder
1 tsp baking soda
30 g (2 ½ tbsp) melted butter
3 dl (1 ¼ cups) finely grated carrots
Butter and bread crumbs
A 23 cm (9″) OR 23 cm x 30 cm (9″ x 12″) baking pan, the bigger size makes a thinner cake perfect for squares
Turn oven to 175°C (350°F) and gather up your ingredients. Prepare your baking pan by buttering it and carefully shaking and rotating the pan to get the bread crumbs all over the butter. Shake out excess crumbs.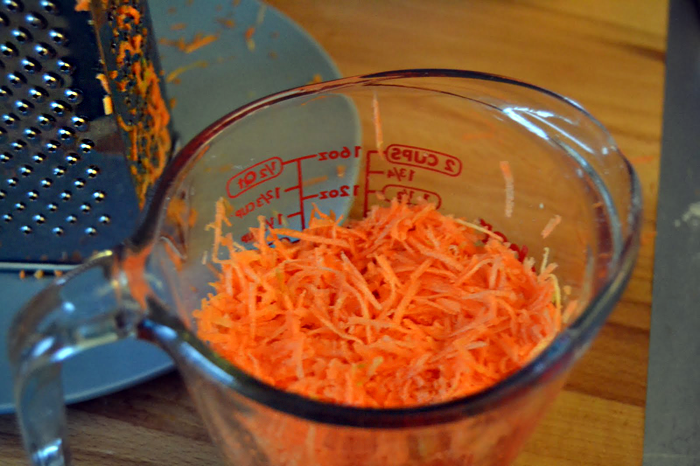 Peel and grate the carrots.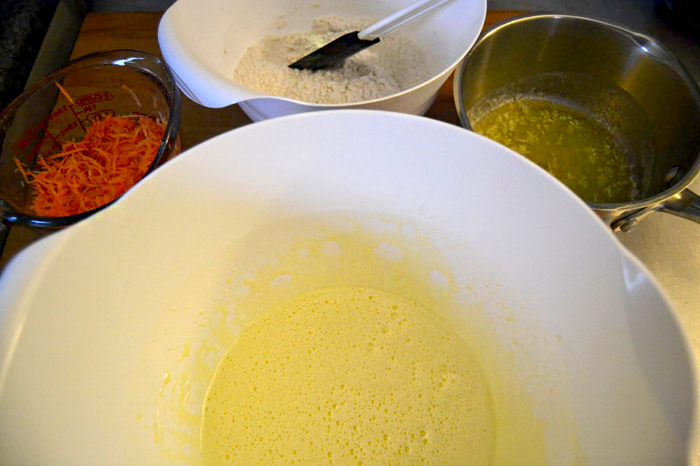 With an electric beater whip the eggs and sugar until white and fluffy. Mix the dry ingredients and add them to the eggs using a sieve and a spatula to carefully turn the batter. (This is to keep as much air in the batter as possible.) Add the butter and the grated carrots, still carefully lifting and turning the batter.  Pour into the baking pan and bake in the oven for about 30 minutes.

Frosting: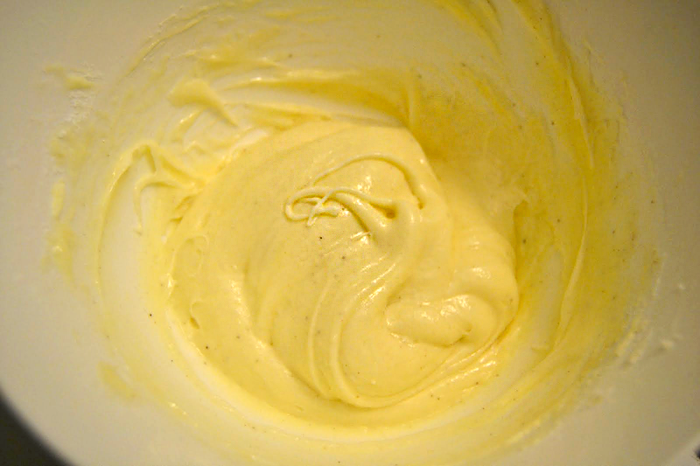 200 g (7 oz) Philadelphia cream cheese
2 ½ dl (1 cup) confectioners sugar
1 tsp vanilla
Optional: Grated lemon peel and/or chopped nuts
Stir cream cheese to soften it. Sift in the confectioner's sugar and add the vanilla. If you want to add grated lemon peel, add it now. Mix frosting until smooth, as shown above. Spread it over the cool carrot cake and garnish with shredded lemon peel and/or your favorite chopped nuts. I prefer hazel nuts!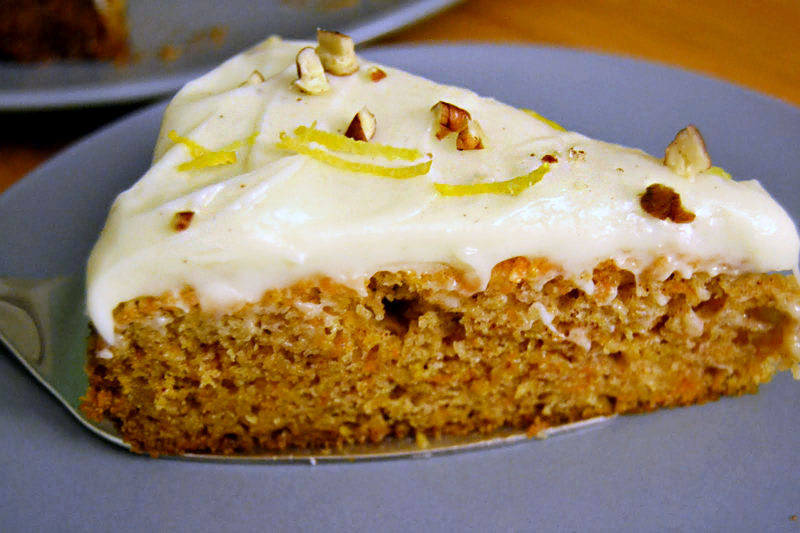 Let me know what you think! Do you have any favorite ways to serve carrot cake?
Enjoy,
~ Marina