Snovej Circle 8/2015: Chaos and Peace!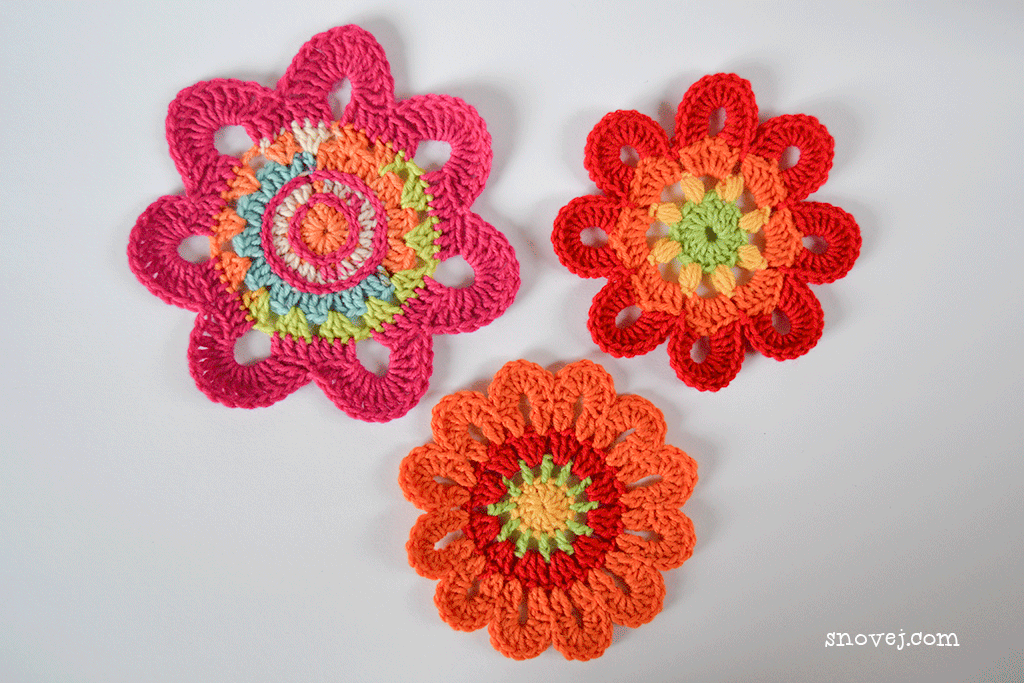 There's still time to make and mail a crocheted piece for Prudence Mapstone's 50 Years Of Flower Power project in Australia. The piece needs to be mailed latest on March 8th!
This project is very exciting with crocheter from all over the world sending in contributions. Prudence is writing about every piece, and she's painstakingly taking gorgeous pictures of them all. See for yourself on her project blog by clicking HERE!
Prudence's photos of the contributions are so delicious that I'd like to print them out on glossy high-quality photo paper, then cut them out and start playing around, putting them together in a collage in order to make my own version of Prudence's Flower Power celebration blanket! Please, go drool over the photos, you won't be sorry!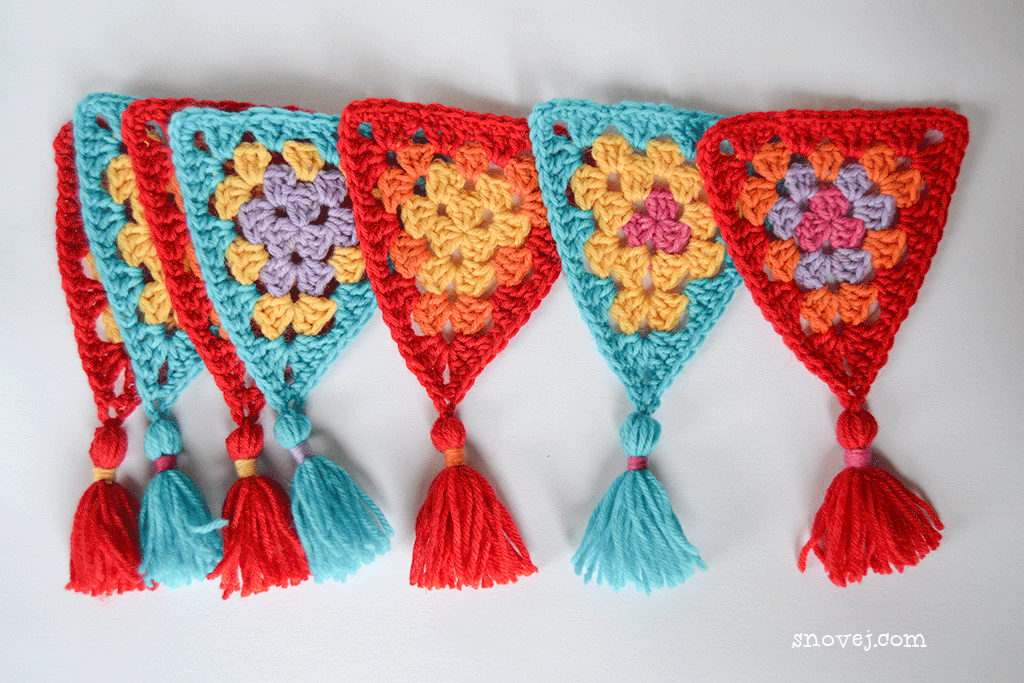 The photos here are of the pieces I sent to Prudence. Seeing them here reminds me I have to do a proper set up for my photo shoots. Today I made a new reflector from cardboard and aluminum foil. That should help with reducing shadows in the photos! This time of the year the daylight up here in the far north is still a bit dark for proper photos, unless you go outside. But it's cold out there!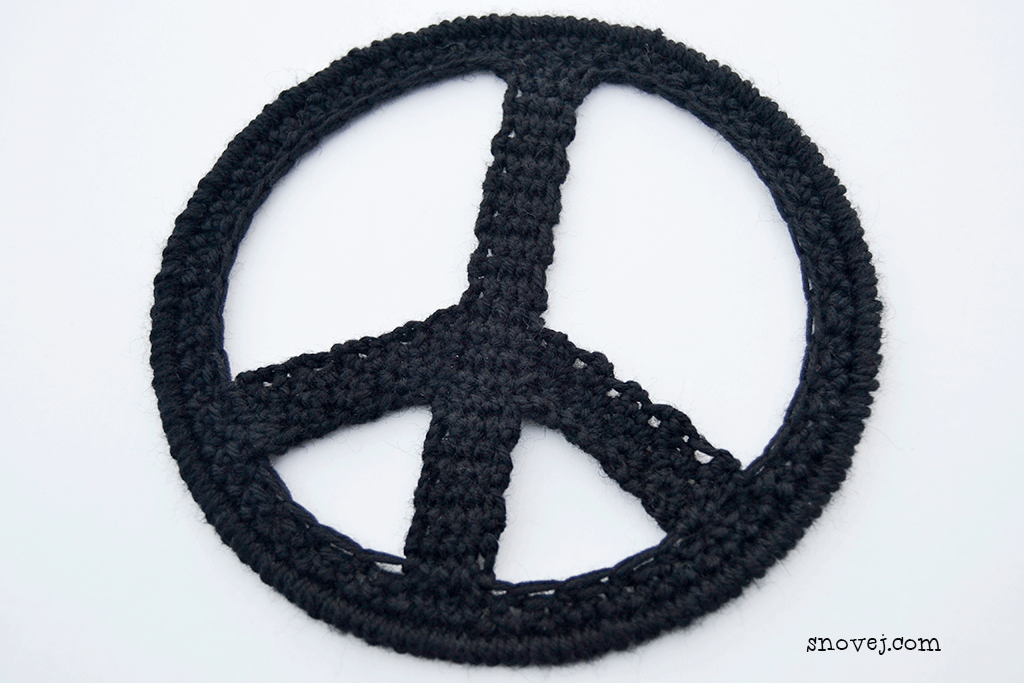 I have a couple of requests for a pattern for the crocheted peace sign.  I'm posting a photo tutorial soon!
UPDATE! The pattern is posted here!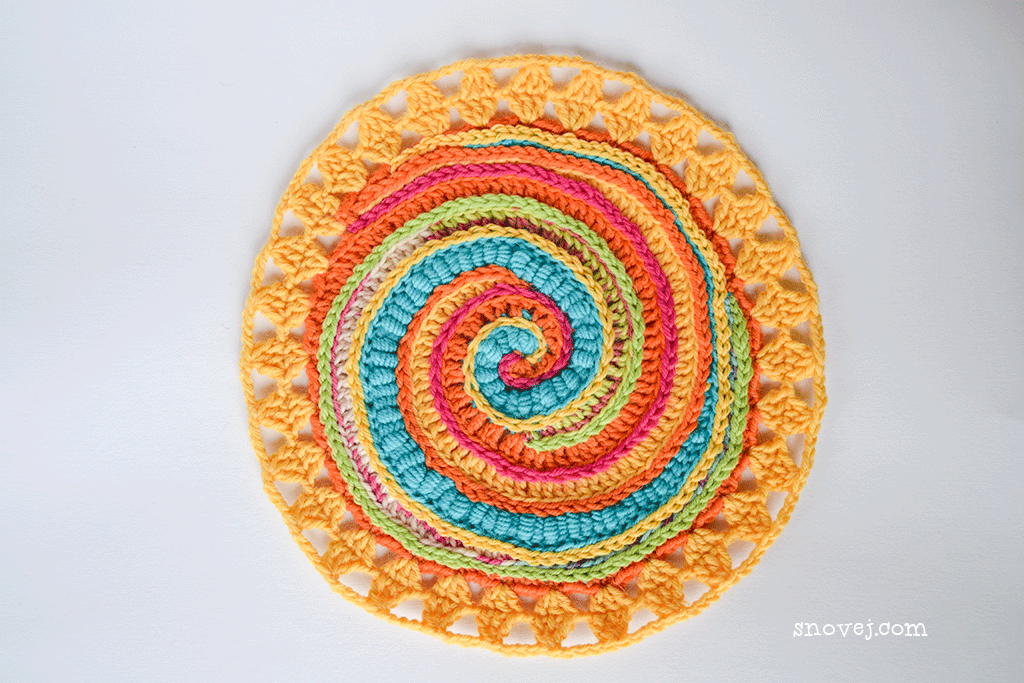 These pieces are made with a Finnish heavy sock yarn of wool and a bit of polyamide. I like to use this yarn for playing around and creating patterns. I use bright colors so the pieces can later be used for something fun, like a yarn bomb!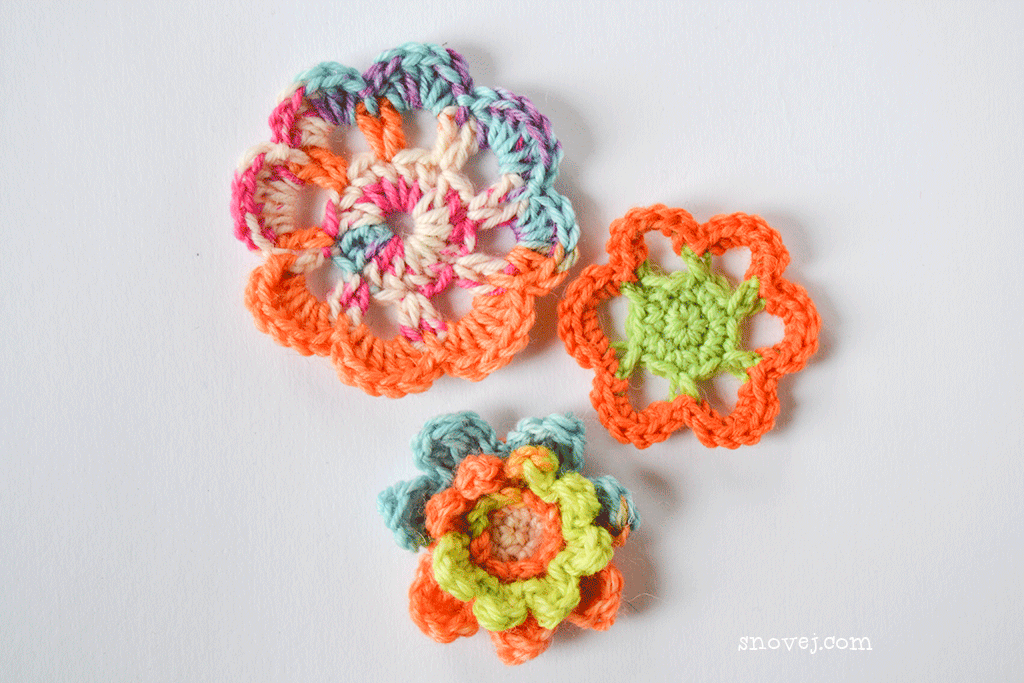 It's been a slow week for me. I've been down with a nasty cold. I never get a cold, and now it's hit me twice this year! Sigh. My mom tells me I'm getting old. I laugh in her face because she never gets a cold either!
My plan has been to reorganize the craft room and pull out WIPs and collections and get things done. Being under the weather wasn't going to stop me. This is my crafting time before our business gets busy again, and I AM going to have fun crafting. I've been digging and pulling out stuff, finding things I honestly didn't know I had! The result is now a total chaos in the craft room! And I couldn't be more satisfied!
Sometimes it's good to shake things up and let the pieces fall down in a new order. I've reshuffled materials and ideas, and written notes after notes! I'm going to be busy this spring!
There's exciting and fun stuff going on on Facebook, both in the freeform group and the craft group. Thank you all for being awesome!
~ Marina