Snovej Circle 3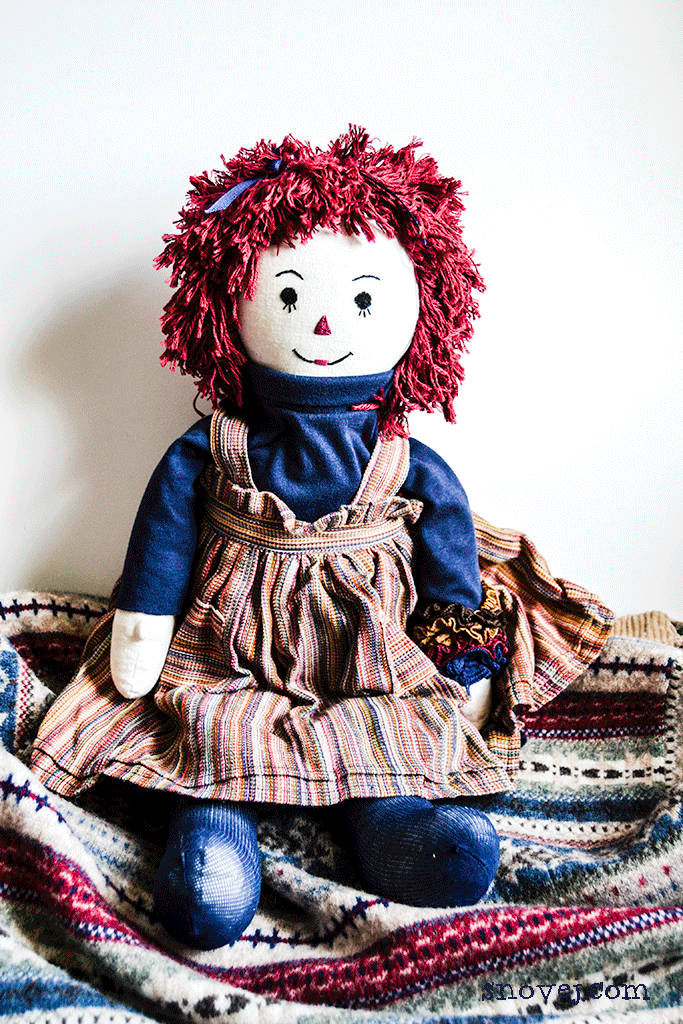 During Thanksgiving Charlotte and Lueck drove all the way to Oregon (that's over 1600 miles one way!) to fetch their things from a storage. Among the things were some of my things too, and some that I had given Charlotte. We had so much fun going through all that! It almost felt like Christmas!
One item special to me is a big doll I made ten years ago. I call her Raggedy Annie. She's 22 inches tall! Her face is embroidered, as is her hair. Her dress is wrinkled from sleeping in a box for all these years, and she has lost her felted wool slippers. But her smile is as bright as ever! Glad to have her back!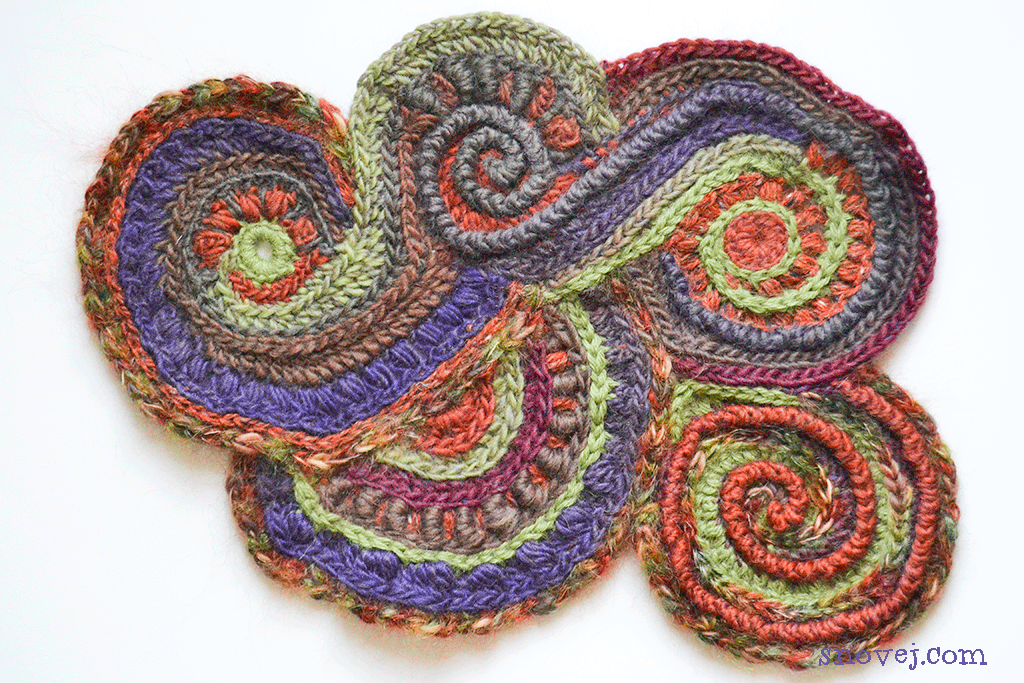 Being home alone gave me some extra time to work on Christmas presents and my WIP scrumble in fall colors. I call it Autumn. The main yarn is a soft variegated wool, then there's a rusty orange tweed yarn, and some solid wool yarns. It started out as a snail, then turned into a parrot, and now it's just a big piece and it's time to decide what it'll become! Any suggestions?
I should post Autumn on my Ravelry!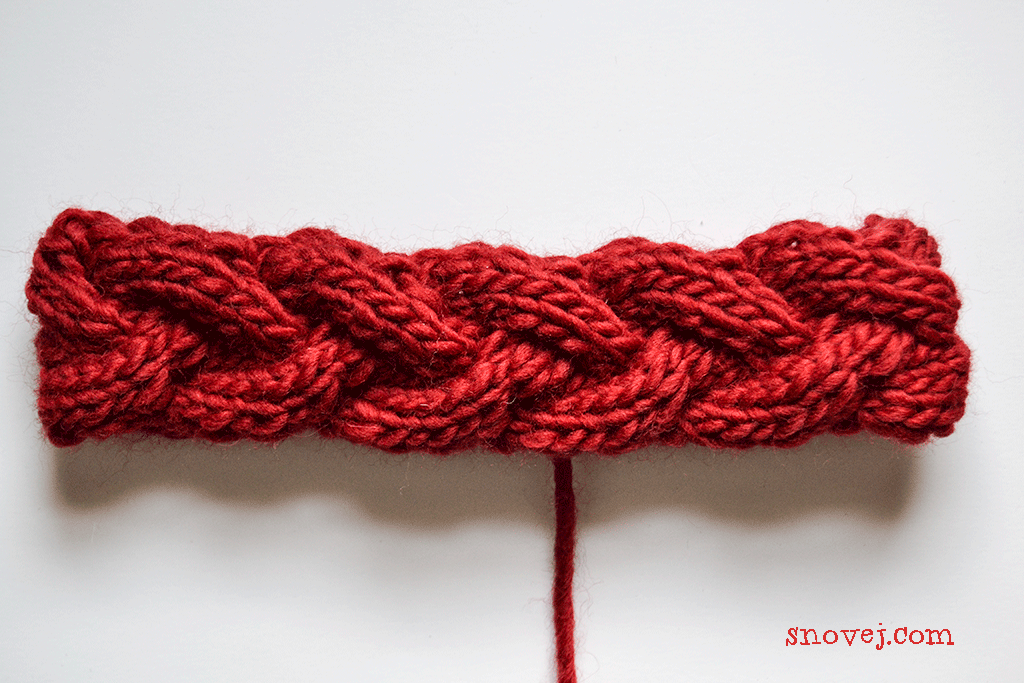 I had yarn left after making a knitted stocking. I decided to try a knitted braid for a headband. It turned out pretty cute. It'll end up in Santa's sack for sure! It has a button closure at the neck. Now I need to find a cute big button!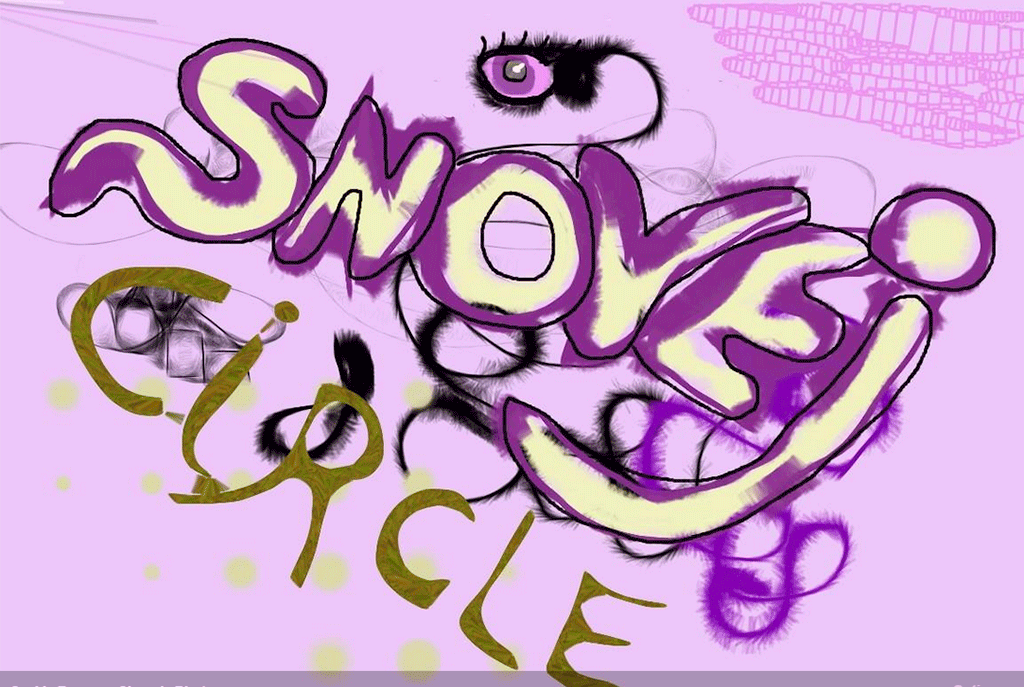 In our Facebook group Donna posted a link to a free online drawing program called Harmony. Especially Saskia had a fun time playing with it. I think she's still playing …
She started out by writing the group name, Snovej Circle. It's cute, isn't it! It's now the banner for the group.
Linda inspired Donna to try Hardanger embroidery. Donna's doing good with that! Sue posted a photo of cute fabric trees she had made using a pattern by Tone Finnegar. She also made a cute knitted holiday wreath with the cutest little snowmen, angel, penguins, and Santa. And Shelli's dog got in trouble for destroying her ball of fancy yarn. The picture of the dog is hilarious! Look it up in the group!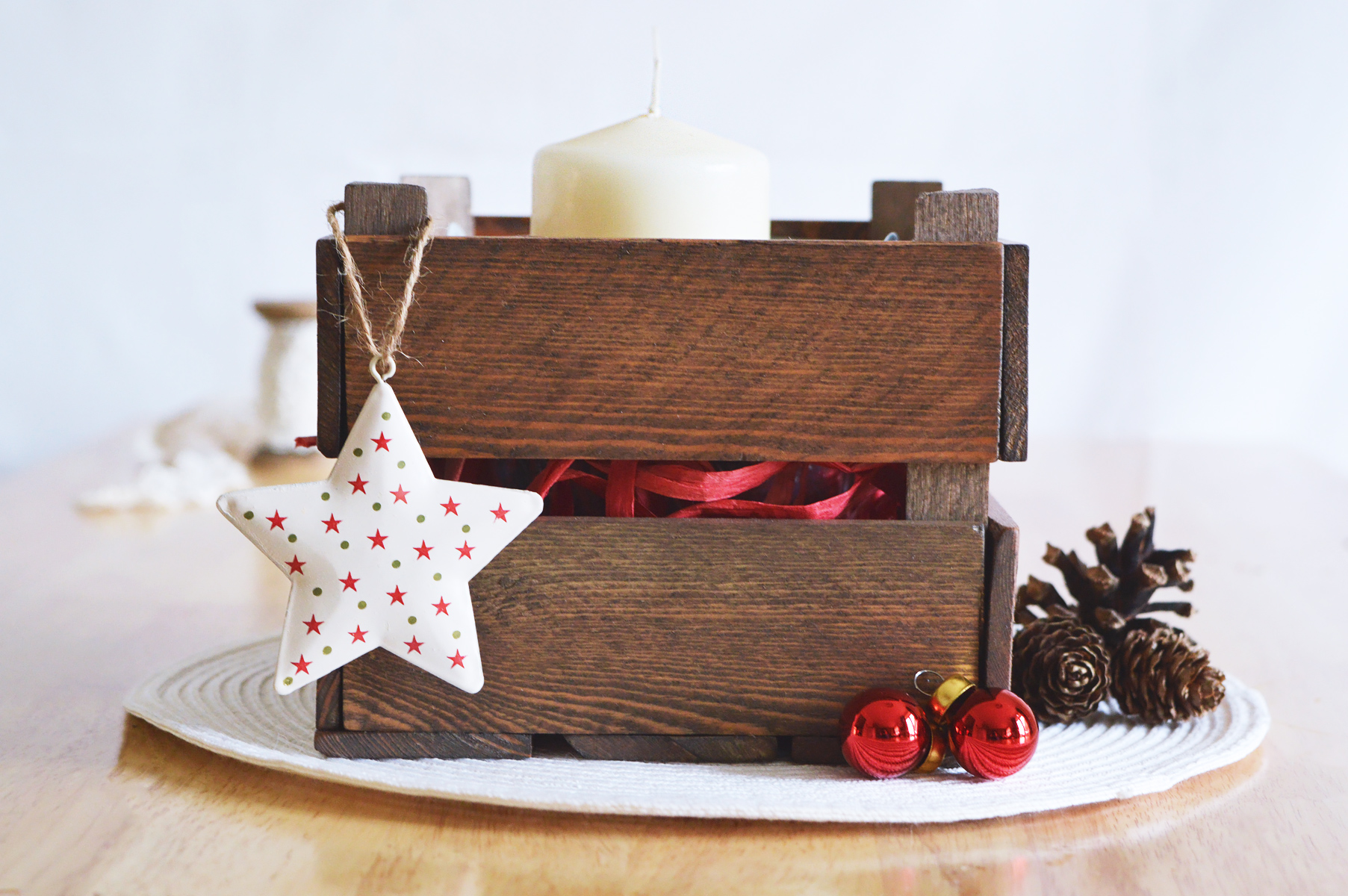 Anna made a cute rustic wooden crate. It's adorable! The tutorial is on her blog Crafting Fingers.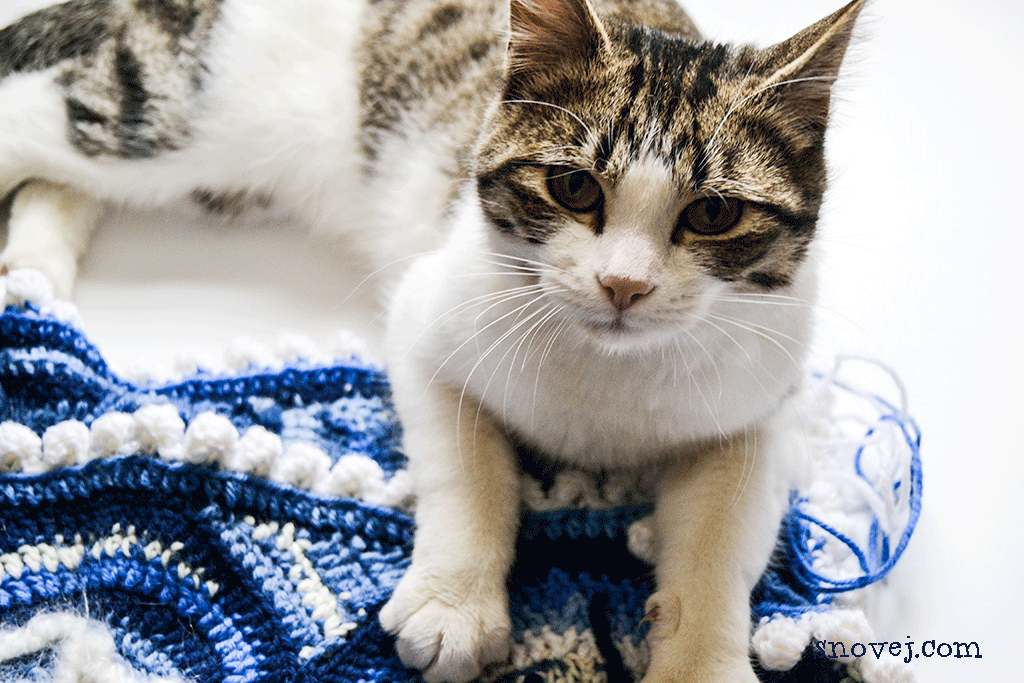 And last, but not least, I posted a photo tutorial for the Bobble Stitch Pom Poms I made on my Dada Neon CAL pillow! Of course Snow had to come and inspect the pillow cover. Mine, all mine, she said! In the last post in this series I'll show you how I made the pillow.
I'm finally working on the vintage button chain bracelet tutorial. It'll be up in a day or two.
~ Marina