Dada Neon CAL Part 3 Bobble Fringe

Bobble Fringe Pattern
I like pillows with some kind of an edge around them. For this Dada Neon CAL pillow I wanted to make a crocheted fringe of sorts. I had a few ideas to choose from, and finally I decided to make crocheted pom poms with the Bobble Stitch!
To make the edge around the pillow firmer, I added two rows of half double crochets on top of each other. The first row is made into the back loops of the previous row, the second one in the front loops.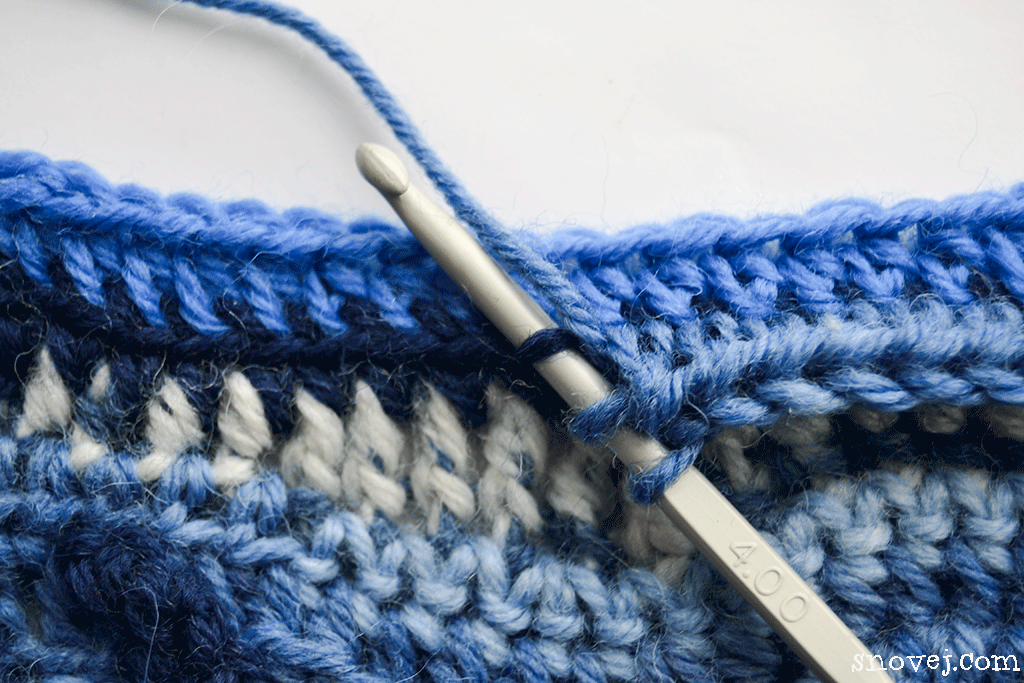 The two rows are connected on top at the same time as the bobble stitches are made. I chose to leave the front loop of the row on the front hdc row unused to make a decorative line along the fringe.
Step 1
Attach yarn anywhere on the edge row.  Single crochet in next two stitches.
Chain 3.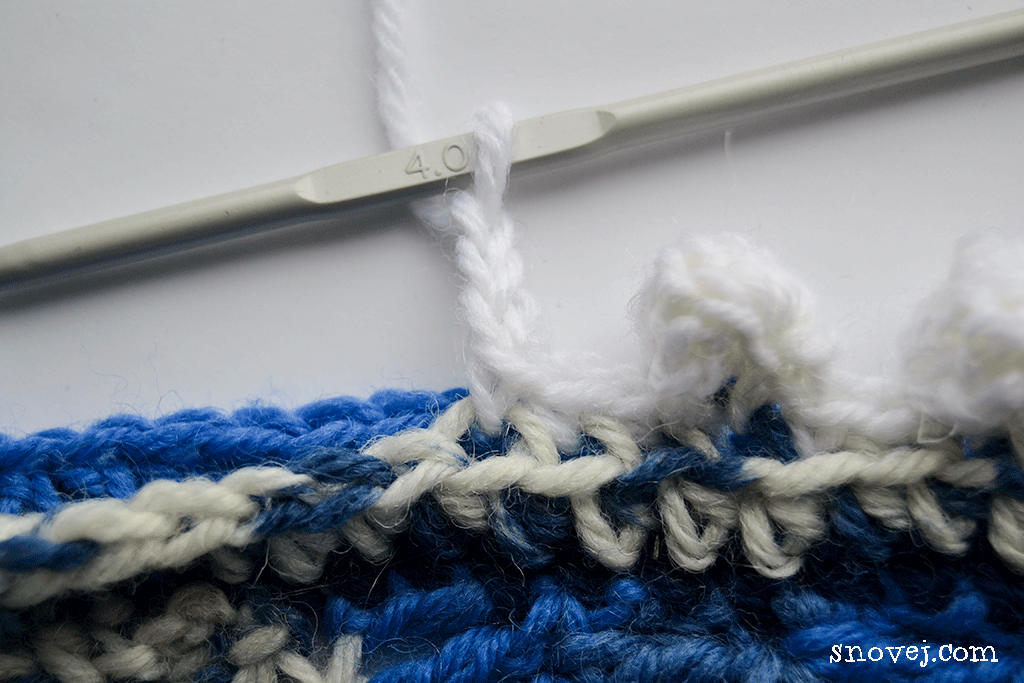 Step 2
Next you'll need to make 5 uncompleted double crochets into the first chain.
An uncompleted dc: yarn over, insert hook into the first chain, yarn over and pull through, yarn over and pull through two loops, now you have two loops left on the hook. Make four more, which leaves you with six loops on the hook.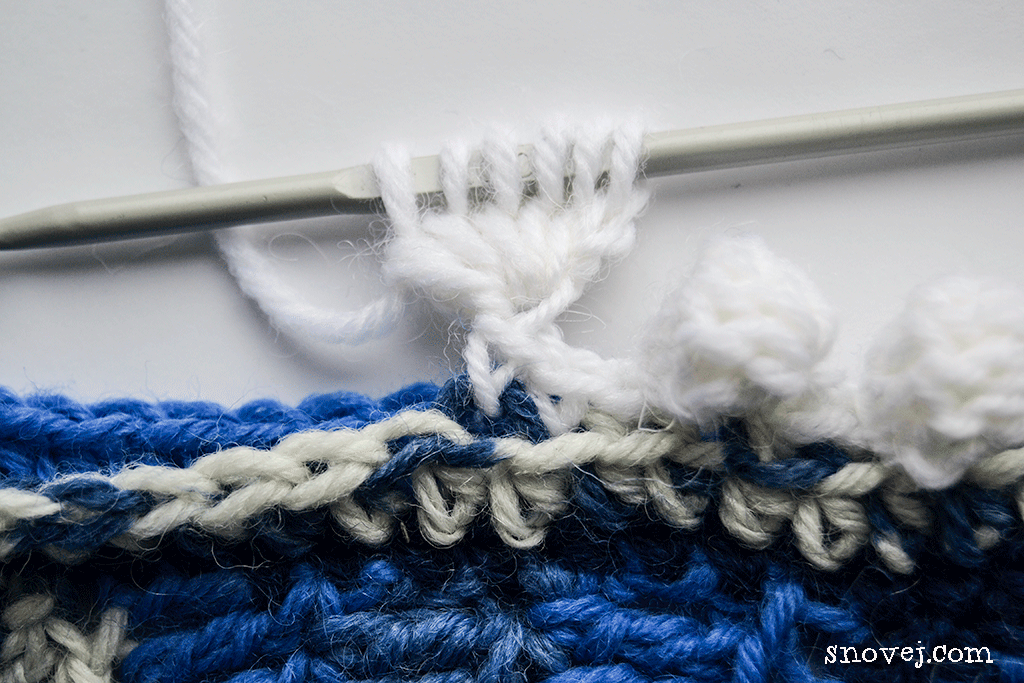 Step 3
Yarn over, pull through all six loops.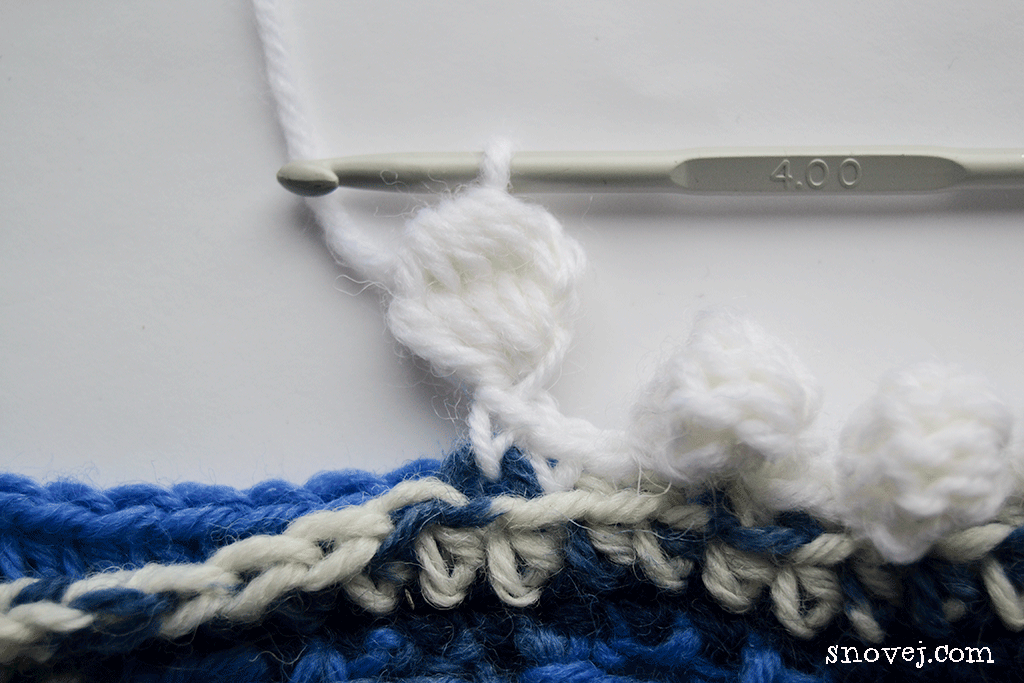 Step 4
Slip stitch into next stitch.
(Since I'm closing up the tops of the hdc rows, while leaving the front loops vacant, I'm making the stitches through three loops.)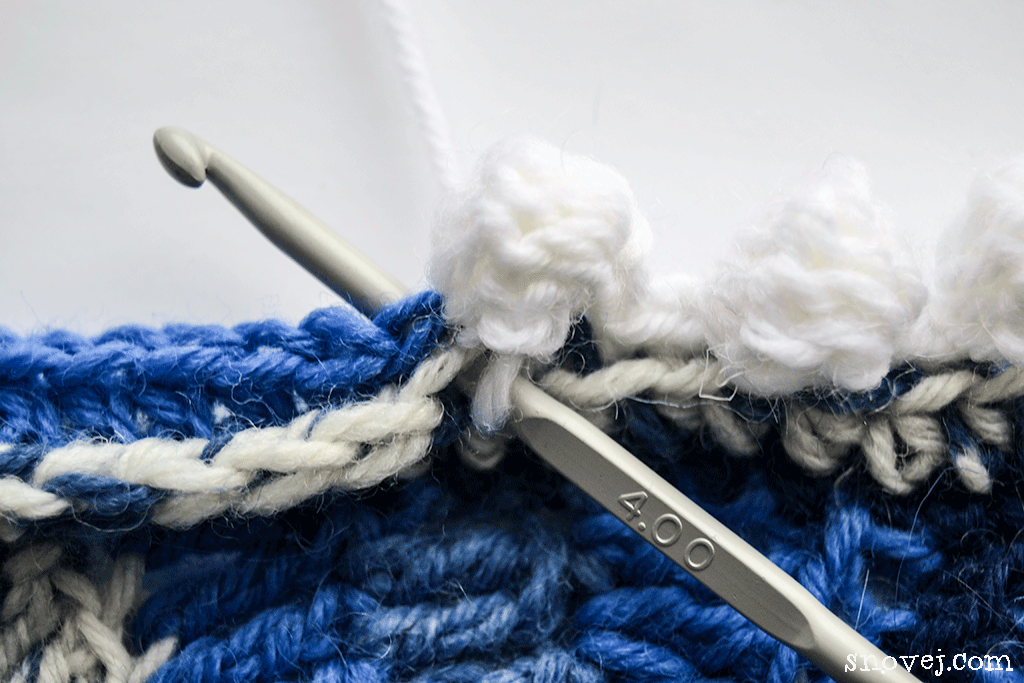 Step 5
Single crochet in next three stitches. Make another bobble by chaining 3. Continue in this way until the fringe is as long as you want it.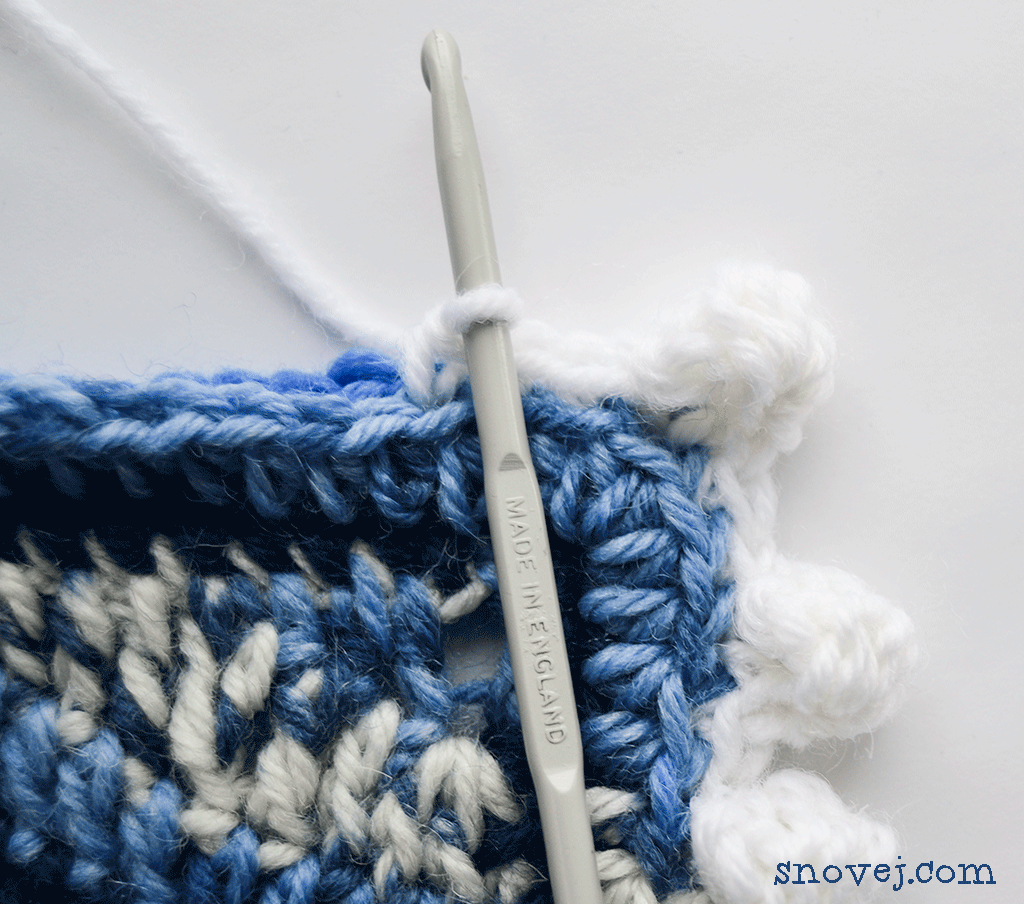 I was lucky hitting the corners. It looks better to have one bobble in the exact corner. I did not count the stitches on the hdc rows, and did not try to fit the bobble pattern to match up with the corners, but it worked out anyway!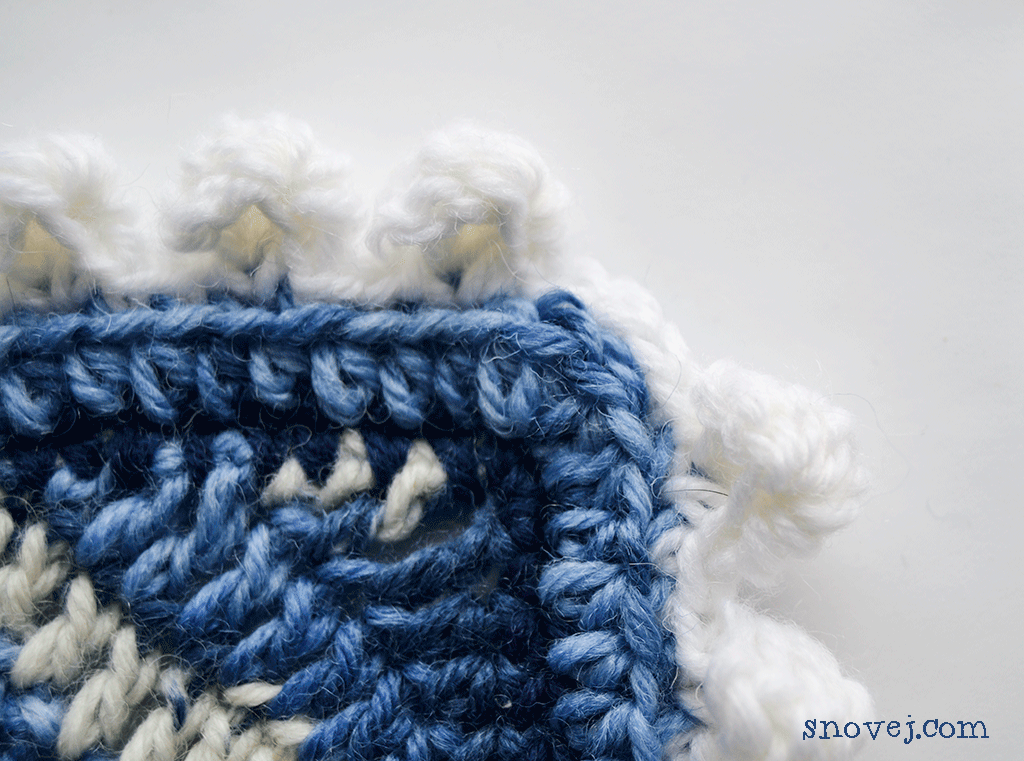 In the top corners, I did not make bobbles. I made a chain in each corner for attaching some dangling tassels.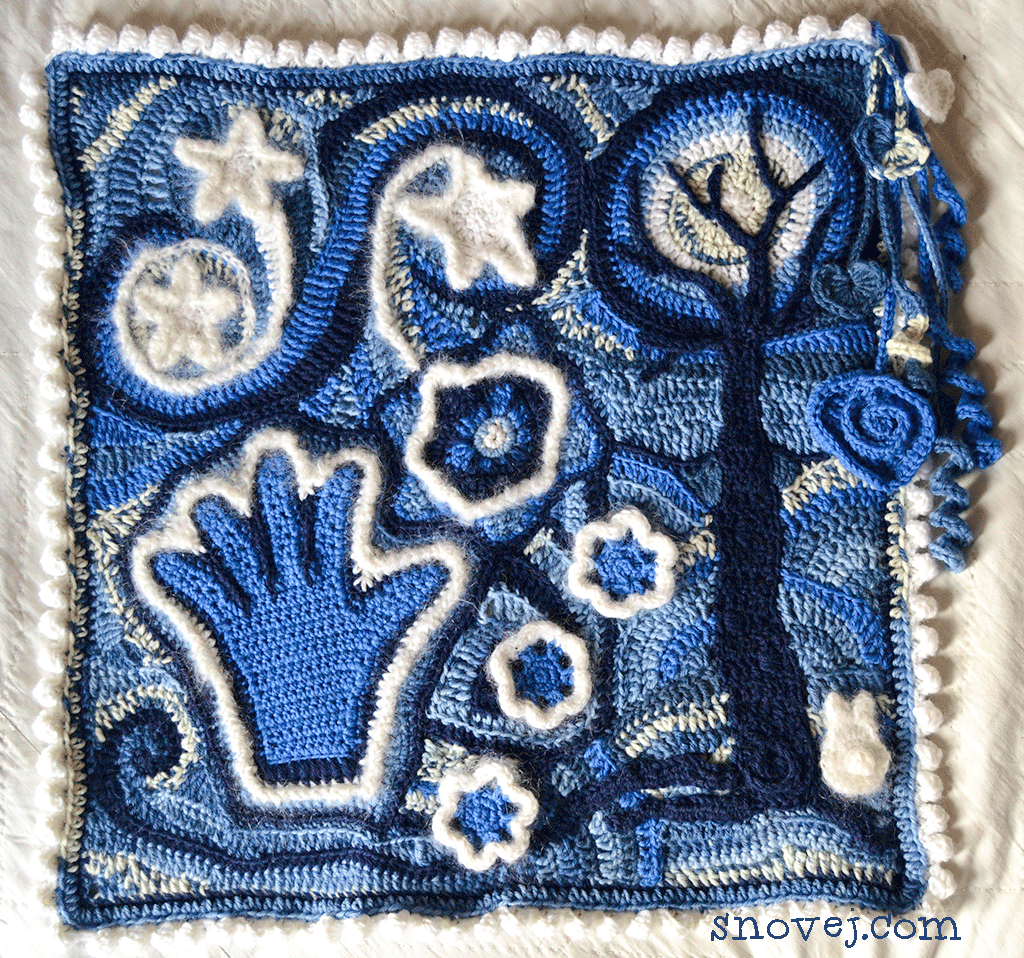 In the last part of this Dada Neon CAL adventure I'll show you how I made the pillow. It's made with dark blue wool fabric, you can see it in the top photo.
~ Marina