Step-by-Step: Creamy stewed greens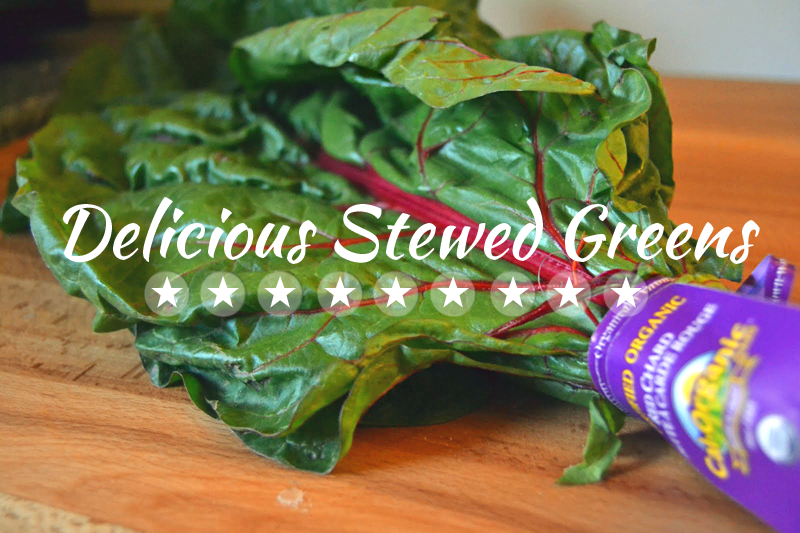 My family loves this thick, creamy stew made with dark green leafy vegetables. My top choice of greens is red-stemmed Swiss Chard, but many times I mix different leaves. Sometimes I even use dandelion or red beet leaves. Collard greens should work, too. In this tutorial I use red chard. I have no exact measurements for this recipe. You add as much or as little as you want!
Ingredients:
bunch of green leaves
cooking oil or butter
garlic cloves
optional: jalapeño pepper, fresh or dried
heavy cream
salt and black pepper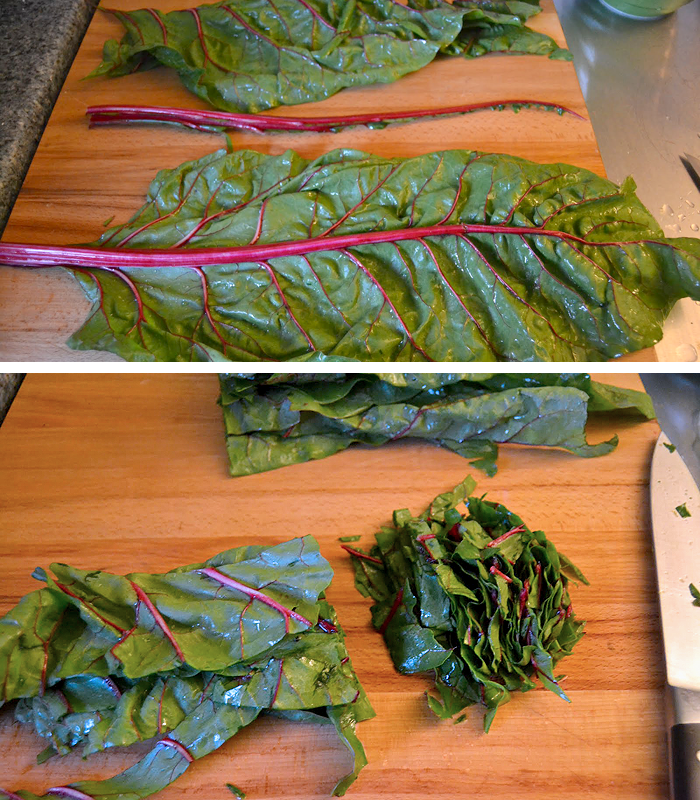 First you have to wash the leaves.
Place one washed leaf upside down on the cutting board.
Cut along both sides of the stalk.
Place the leaf parts on top of each other at the top of the board. Place the stalk next to the pile. Continue cutting all the leaves this way.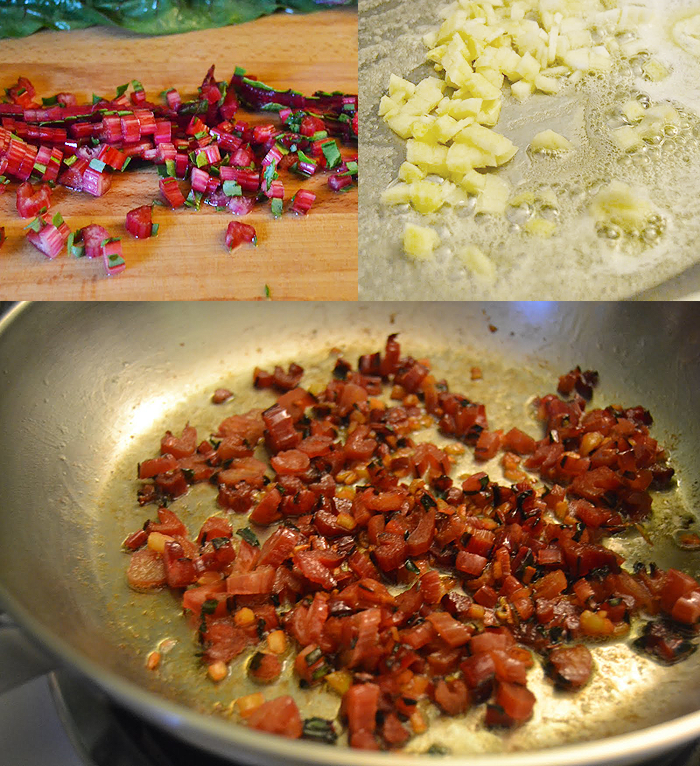 Take the bunch of stalks and cut them into smaller pieces.
You can cut them into bigger pieces than I did. This is just the way we like them.
On medium heat, melt the butter or heat the oil. Add chopped garlic and sauté for a moment. Add finely chopped jalapeño pepper. I use just about three thin slices. It gives enough heat for me.
Add the chopped stalks. Cook on low until the stalks get soft, about 5-8 minutes.
The stalks are now cooked.
Add the chopped leaves, about a third of them at a time. The leaves will wilt and go down in size.
It's easy to stir the leaves using two spatulas. Stir until all leaves have softened.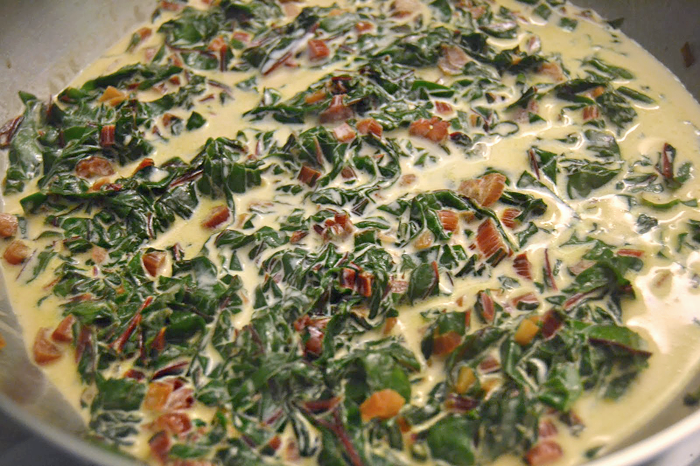 Add heavy cream. Cook on low for a while. Add salt and pepper to taste. All done!
Serve with whatever you like. It's good with potatoes, rice or pasta. Or quinoa! If you happen to have cold, boiled potatoes, cut them up and add to the stew.
This time I served the stew with salmon, home fries and green peas. Tasty!
Enjoy!