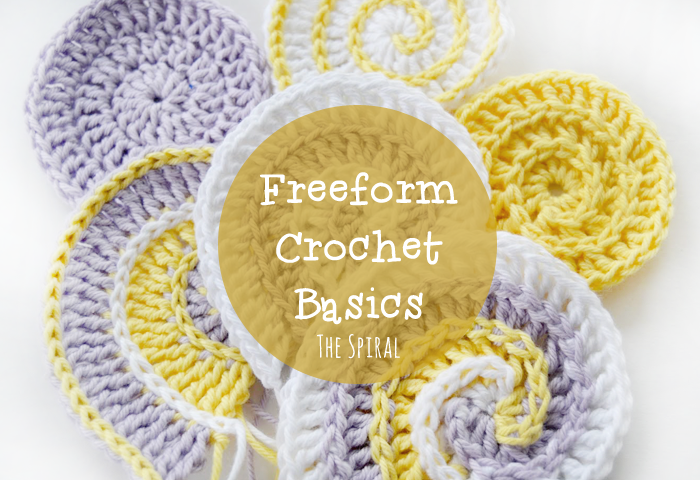 Back in October I introduced you all to freeform crochet. Since then I've had a lot of fun exploring freeform techniques. Starting today I'm going to walk you through a few simple stitches and techniques to get you started in your own freeform crochet projects.
We'll be starting off with the spiral. A spiral is made by crocheting in the round in a continuous way without joining the separate rounds with a slip stitch. The beginning can be made in various ways, crocheting in the first chain or making a magic circle being the most usual techniques.
The method used for inserting the hook adds to the look of the spiral, too. We'll be going through all the techniques to make these different looks in this series, so don't worry. 😉
For now we're focusing on the purple spiral in the top left corner (above). It's made with normal double crochet.