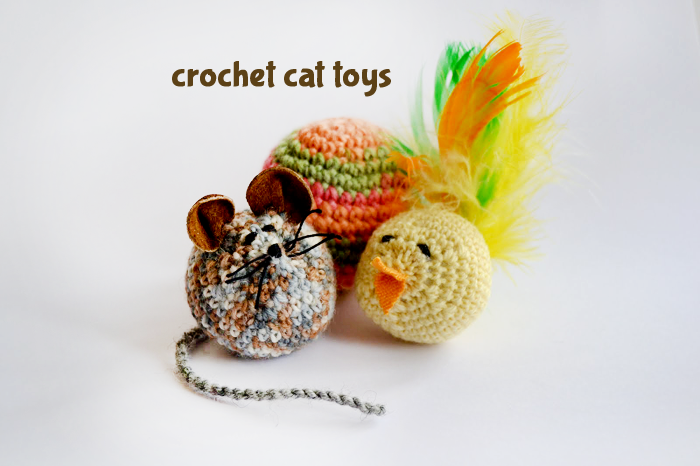 We have a never ending need for cat toys!
The other day I learned to crochet a ball. I was very pleased with the result, placed the ball next to the computer and thought it might be a fun cat toy. I had barely finished the thought when I saw a black cat face with big, round, golden eyes appear behind the screen. She looked straight at me and then at one fell swoop grabbed the ball, jumped off the table and disappeared! Later I found her playing soccer in the kitchen …
I put catnip inside the toys. In the pet store I found out that there's  also a catnip spray available. I chose the dried leaves but I will go back and check that spray again. The magic in the dried leaves will fade over time and I see the spray being an easy way to bring that magic back.
There's lots of items around a house that make surprisingly interesting cat toys. The other day my cats found the plastic ring of an empty tape roll. It kept them occupied for a long time!
But sometimes it's fun to give them something special. Here are some fun crochet cat toys: