The Minnesota Five Cup Salad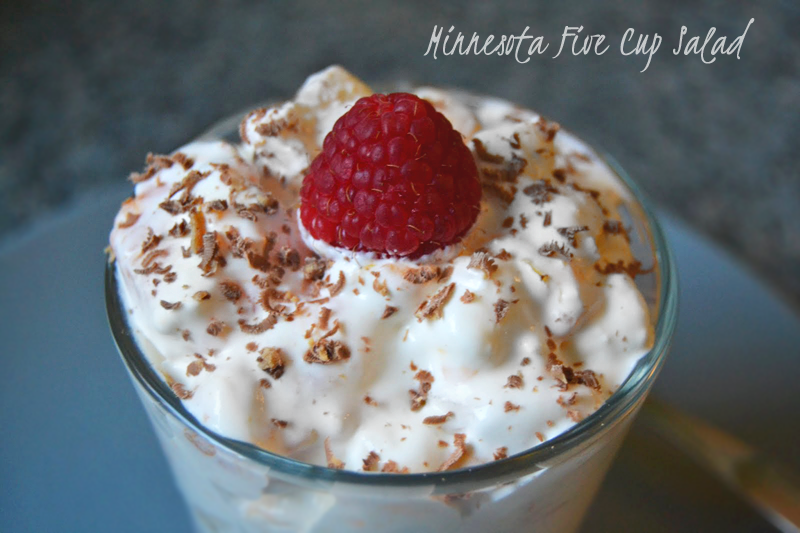 This is a creamy fruit salad. It's very easy to make,  using just five ingredients!

Minnesota 5 Cup Salad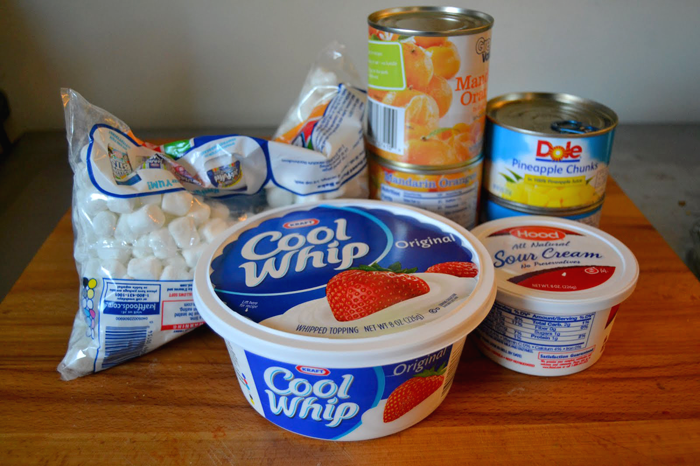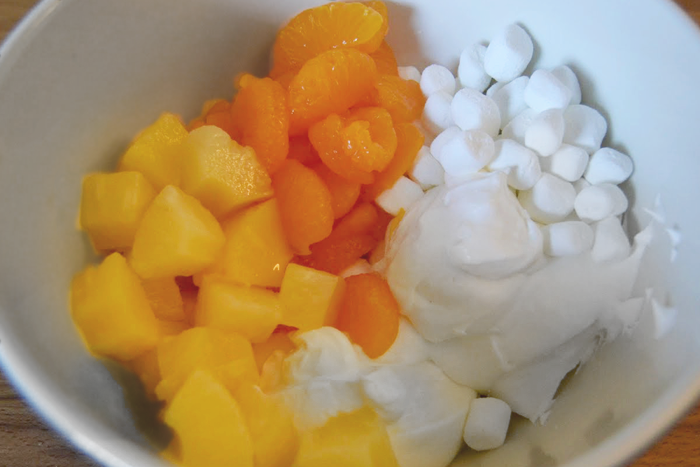 INGREDIENTS
1 cup sour cream
1 cup cool whip or whipped cream
1 cup mini marshmallows
1 cup canned mandarins
1 cup canned pineapple pieces
Optional: shredded chocolate on top, a banana, berries, shredded coconut
Strain the fruit.
Whip the cream or use Cool Whip.
Measure all ingredients into a medium size bowl.
Mix it all up.
Place in the refrigerator for a couple of hours for the flavors to blend.
Serve up! Shred chocolate or spread sprinkles on top if desired. A berry or two on top does a lot for presentation.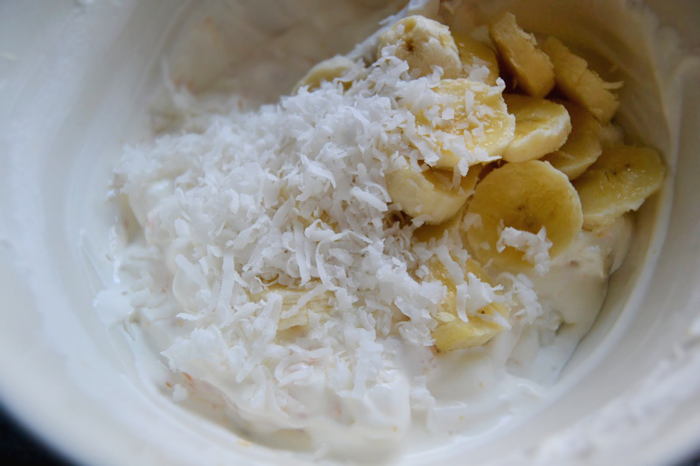 You can add more fruit if you like. I like to double the fruit and maybe add a sliced banana and some shredded coconut. Try using berries too! A raspberry on top is the perfect garnish.
~ Marina