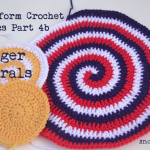 I am overwhelmed by the huge response to my humble spiral tutorials! Thank you all from the bottom of my heart! One request from many of you is to learn how to make the spiral bigger. It's done…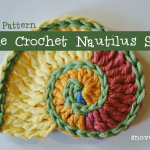 The nautilus shell is a popular motif in freeform crochet. It's made in the same way as the spiral, or two-colored spiral, except the height of the stitches progressively gets higher, creating a widening of the spiral towards the end….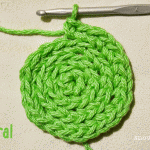 In my previous tutorials about Freeform Crochet I showed you how to make a spiral and how to make a spiral with two colors. Here's a few more ideas for making spirals.