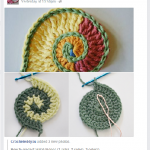 Today I was going to just whine about my laptop being broken. Then something funny (NOT!) happened …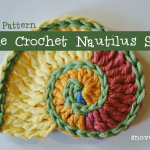 The nautilus shell is a popular motif in freeform crochet. It's made in the same way as the spiral, or two-colored spiral, except the height of the stitches progressively gets higher, creating a widening of the spiral towards the end….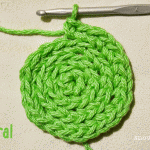 In my previous tutorials about Freeform Crochet I showed you how to make a spiral and how to make a spiral with two colors. Here's a few more ideas for making spirals.